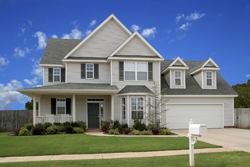 Farmington, CT (PRWEB) June 27, 2013
Pro Source, LLC is proud to announce its accreditation by the Better Business Bureau (BBB). As a BBB Accredited Business, Pro Source is dedicated to promoting trust in the marketplace and meets the BBB's strict standards.
BBB Accredited Businesses must follow the BBB's "Standards of Trust," a set of best practices that represent marketplace trust. The standards include building trust, honest advertising, being truthful, being transparent, honoring promises, being responsive, safeguarding privacy and embodying integrity.
In order to be eligible, accredited businesses must have a proven track record of delivering results while adhering to the BBB's standards and addressing customer concerns in a timely and satisfactory manner.
Serving Connecticut residents for over 20 years, Pro Source is a general contractor specializing in energy-saving construction; and offering lifetime guarantees, on-site inspections and written estimates.
"We are proud to be recognized by the BBB as a business that meets their high standards," says Russ Houle, co-owner of Pro Source in Farmington, Conn. "Not every company is eligible, so our acceptance means we must be doing something right."
He adds, "We greatly value building trust with our community, and our accreditation along with being a member of Contractor Nation gives our customers the confidence of knowing they are dealing with a company that's committed to integrity and high ethical standards."
Contractor Nation is a network comprised of America's best contractors. As a member, Pro Source is awarded a seal of approval that ensures customers that they are working with a fully-licensed and insured contractor.
Pro Source's accreditation was accepted by the local Board of Directors of Connecticut Better Business Bureau. The Connecticut BBB was founded in 1928 as an independent non-profit, non-governmental organization to promote and build ethical relationships between businesses and the public.
Pro Source, LLC is a general contractor serving the Central Connecticut area, which includes Woodbridge, Canton, Glastonbury, Avon, Madison and surrounding areas. They specialize in home improvements products and services like roof repair and replacement, gutters and downspouts, siding, decks and patios, replacement windows, remodeling, restoration and ground-up construction.