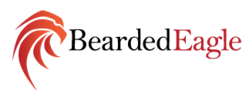 Many companies out there are looking to partner with HUB Firms.
Arlington, Texas (PRWEB) June 26, 2013
BeardedEagle, a management consulting firm in the Dallas-Forth Worth area specializing in Agile training, coaching and team solutions, announces it has received certification as Historically Underutilized Business (HUB). The HUB program is administered by the Texas Comptroller of Public Accounts to facilitate the use of HUBs in state procurement and provides information on the state's procurement process to minority and woman- owned businesses.
In 2011, Texas awarded more the $2 billion in contracts to companies certified as HUBs. The goal of the HUB program is to actively involve HUBs in the Texas procurement process and to ensure they receive a fair share of state business. It provides minority and women owned business with the opportunity to introduce their products and services to the state of Texas.
"I am glad that we can now offer an extra benefit to our clients, many companies out there are looking to partner with HUB Firms and I am happy we bring that added value to our clients," says Devon Morris, EagleEye and founder of BeardedEagle. "We will continue to offer phenomenal service and top quality to our clients "
About BeardedEagle BeardedEagle is a management consulting firm that specializes in organizational change, team and leadership development using Scrum, Agile, Lean & Six Sigma. BeardedEagle partners with clients to design and then drive, strategies and solutions that make lasting and meaningful impact by applying Agile, Lean & Six Sigma techniques.
BeardedEagle is committed to delivering measurable results for their clients through executional excellence. Whether you need to tune up on practices or you are looking to perform an organizational transformation, BeardedEagle will be your partner for success. Find out more about us here.