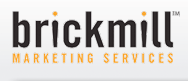 Linthicum, MD (PRWEB) June 26, 2013
The complexities and successes of nonprofit fundraising through integration of online and offline channels are explored in a white paper authored by Brickmill Marketing Services, a 33-year provider of data-led direct marketing strategies for non-profit organizations.
"Online fundraising is an increasingly powerful development tool that is quickly becoming the norm instead of a novelty," said Dean Schulhof, CEO of Brickmill. "Organizations shouldn't discount the benefits of direct mail in the midst of the online marketing frenzy, because direct mail still accomplishes specific goals that online doesn't address. But if organizations want to maximize ROI, their campaigns need to integrate both strategies."
The white paper examines several benefits of online marketing, including more accurate targeting, more efficient marketing and better campaign measurability. The paper also highlights recent survey results that demonstrate the viability and growth of online channels for nonprofit fundraising, including:

Online giving grew by 11% last year compared with 2011
Online fundraising accounted for 7% of all giving in 2012
Facebook presence among nonprofits grew by 30% last year, and Twitter presence grew by 17%
The white paper outlines strategies organizations can use to build better relationships online, and shares the results of a study analyzing the perceptions, behavior and motivations for cause support among digitally engaged American adults.
About Brickmill Marketing Services
Brickmill Marketing Services is a 33-year provider of data-led direct marketing strategies for non-profit organizations. Brickmill partners with non-profits spanning nearly every charitable mission, supports peer fundraising agencies from coast to coast and brings award-winning creative to life using proprietary direct mail production capabilities. Brickmill delivers reliable, industry-leading fundraising performance through a disciplined approach that puts net revenue first, and simplifies fundraising execution down to a single point of contact for direct mail, online and new media channels.