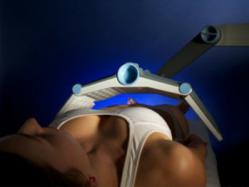 It is our goal to let patience know whom in there area will have access to the Vanquish machines
(PRWEB) June 25, 2013
VanquishFatRemovalSystem.com the official Vanquish fat removal website launches the list of those performing the Vanquish procedure. This list comprises of all the physicians that will have access to the Vanquish machine.
"It is our goal to let patience know whom in there area will have access to the Vanquish machines," said Amy Thompson with VanquishFatRemovalSystem.com, "We wanted to let those searching the web for more information to have access to those that are currently on the list to perform the procedure."
"It is important to us to highlight those that will be offering the treatment," Amy concluded, "This will allow those that are currently searching time to research those in there areas and provide them with ample time to research a physician."
For more information please visit http://vanquishfatremovalsystem.com/