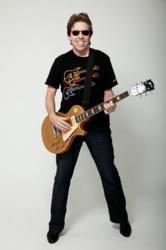 Modesto, CA (PRWEB) June 27, 2013
George Thorogood, the blues rock vocalist and guitarist best known for the hit song "Bad to the Bone" will make his first appearance in Modesto with a concert at the Gallo Center for the Arts on Thursday, August 22, at 7:30 pm.
Tickets for the performance range in price from $19 to $69, and may be purchased online at GalloArts.org, by calling (209) 338-2100, or from the Gallo Center ticket office at 1000 I Street in downtown Modesto. The Gallo Center offers a 15% discount on ticket prices to organized groups of 15 or more people.
Thorogood and his band, The Destoyers, also are known for covers of such blues standards as Hank Williams' "Move It On Over," John Lee Hooker's "House Rent Boogie/One Bourbon, One Scotch, One Beer," and Bo Diddley's "Who Do You Love?" The group has sold 15 million albums worldwide, two certified as platinum sellers, and two gold sellers.