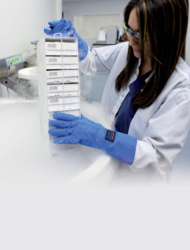 Throughout the years, we have serviced thousands of clients who have placed their trust in our companies and as a result, we have grown and expanded into many international markets
Miami, Florida (PRWEB) June 28, 2013
GeneCell International specializes in the collection, transport, processing and cryogenic storage of adult stem cells from various sources including; umbilical cord blood, cord tissue segment, dental pulp and adipose (fat) tissue that can later be used to potentially treat a variety of diseases and disorders. The laboratory has been a trusted provider involved in scientific research and development with a range of stem cells from various adult tissues. It is headquartered in Miami, Florida with local offices in Central Florida and international offices in Colombia, Costa Rica, Honduras, Peru, Puerto Rico, and Venezuela.
MaterCell Dominicana is a recognized leader for its outstanding cord blood services in Santo Domingo and Santiago, two major states in the Dominican Republic. MaterCell Dominicana prides itself in providing an excellence in services towards its clients who have placed their trust in its facility.
"We have decided to form this strategic collaboration because we believe that a larger organization will not only allow us to provide families with the best customer services but will enable the companies to provide a wider range of quality stem cell services in the country, including cord tissue, dental pulp and other related sources," said GeneCell's Director of Operations, Jose Cirino. "Throughout the years, we have serviced thousands of clients who have placed their trust in our companies and as a result, we have grown and expanded into many international markets."
"GeneCell believes in offering the utmost support to the medical community to ensure parents are given the best and most up to date information in making an informed decision on preserving their child's stem cells that can potentially save a life of a family member," added Priscilla Pages, GeneCell's Laboratory Manager.
"Cord blood is rich in stem cells and there is less risk for the recipient's immune system to reject these cells, because certain immune cells found in the cord blood are not mature. These cells can later be used to treat a variety of diseases and blood disorders within the immediate family, are free of ethical debate and patients can get the treatment in about three weeks - as opposed to six to eight for bone marrow from an adult donor."
The companies are looking forward to offering a wide range of quality services unmatched by any other cord blood bank in the country.
Umbilical cord blood preservation is a process by which blood is collected from the umbilical cord of a newborn baby and is stored cryogenically in a specially-designated bank. According to the National Marrow Donor Program, cord blood contains cells that can be transfused to a patient to treat various diseases, including lymphoma and leukemia. The list of illnesses that can be treated with cord blood continues to grow. In addition, the cord blood can be used to treat the child from whom the blood was collected as well as some first-degree relatives who are a close genetic match, such as immediate family members. Cord blood banking is regulated by the U.S. Food & Drug Administration and each year more and more parents choose to save their children's cord blood should the medical need arise.
For more information and to learn more about cord blood banking, cord tissue, dental pulp, adipose and other GeneCell services, please visit our website at http://www.genecell.com.