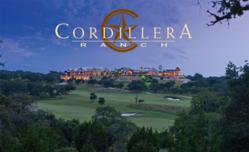 As demand is rebounding and supplies have tightened, Cordillera Ranch is on the verge of yet another boom.
Boerne, TX (PRWEB) June 30, 2013
Everything that goes down, must come up. That's not exactly how the saying goes but it does apply to the real estate market. After the national real estate market plummeted in 2008 and continued to sink in 2009, the 'good years' of 2003 through 2007 seemed like ancient memories. Fewer new lots were developed from 2008 through 2012 in order to keep supply in check. Now, as demand is rebounding and supplies have tightened, Cordillera Ranch is on the verge of yet another boom.
HOW WE GOT HERE
Lot sales in Cordillera Ranch have been steadily increasing for the past few years and through May 2013 lot sales have more than doubled over the same period prior year. Not only did lot sales start surging in late 2012, but home sales are on the rise also. Home sales in Cordillera Ranch have doubled year-to-date through 5/31/13 compared to the same period last year.
SUPPLY SHORTAGE?
You may be reading everywhere about lot and home supplies tightening, particularly in the San Antonio and Austin areas. Cordillera Ranch experienced the same tightening supply, particularly in the Clubs Village, but the addition of several new units coming online in the next twelve months is geared toward satisfying some of the rapidly increasing demand. Three of the new units are in the Clubs Village and include Di Lusso Villas Phase 2, Bear's Ridge and the first release of new golf frontage lots since 2007. Also recently released are new sections of lots east of FM 3351 which is referred to as the Springs of Cordillera Ranch. This area includes multiple different lot sizes, types and price points.
CLUBS VILLAGE GROWTH
Di Lusso Phase 2 will offer the first golf-frontage villa lots and almost every lot in this 21-lot enclave offers a view. Additionally, we've added several new villa designs from renowned architect Roy Braswell that will continue the Tuscan-theme while embellishing the outdoor spaces so you can enjoy those crisp, cool Hill Country evenings.
Convenience to the Clubhouse, hassle-free lock-and-leave maintenance lifestyle and unmatched finishes are hallmarks of the Di Lusso Villas. Construction of Di Lusso Phase 2 is now underway with the first units expected to be complete in early 2014.
After a successful run of sales in the premier hilltop estate section of the Clubs Village known as Summit Pass (despite being delivered at the bottom of the recession), the next section of 'top of the world' views is known as Bear's Ridge. Named for Cordillera Ranch's famed golf course architect, Bear's Ridge will deliver 1+ acre lots with panoramic views in all directions, including across the Guadalupe River Valley. The unobstructed 20+ mile views in Bear's Ridge are some of the last in Cordillera Ranch, and if Summit Pass was any indication, they will move fast. Bear's Ridge is in platting and should be under construction in the next few months.
The third section in the Clubs Village will be Unit 207B, which will extend Clubs Drive to the north around holes 9 and 10, offering the first new golf frontage lots since 2006. These lots will have stunning views of holes 8, 9, 10 and 18 and the Clubhouse across the golf course.
THE SPRINGS OF CORDILLERA RANCH
In the first phase of development across FM 3351 there will be several unique new lot products, including the first 3-acre lots we've offered in over eight years. This section is named for the spring-fed Panther Creek that flows through this area of Cordillera Ranch with crystal clear waters that continued to run through the driest periods of drought in recent years. In addition to the 3-acre product, we're also offering gorgeous 2-acre lots backing up to Panther Creek as well as 1-acre bluff view lots that provide great canyon views. Some smaller product is being added to the mix with 2/3rd acre lots, all of which back up to the first fully-looped hard surface hike and bike trail in Cordillera Ranch. Overall, the lots in the Springs range from $100k to $300k+.
With all of the recent sales activity and some of the new sections on the horizon, continued growth is expected. If recent trends are any indication, these lots won't last long. To learn more about what properties have been selling or information on some of these new units being released, contact 830.336.3570, or stop by the Cordillera Ranch Visitor Center.
-----
Cordillera Ranch is an 8,700-acre master-planned residential community located north of San Antonio in the Texas Hill Country. Cordillera Ranch offers its residents on-site recreational opportunities and boasts ¼ acre villas, 1 to 10+-acre estates, including valley view, golf course, Guadalupe River frontage and hilltop home sites. Residents of the guarded/gated community can join The Clubs of Cordillera Ranch, which feature seven resort-style clubs in one location, including The Golf Club, The Social Club, The Tennis and Swim Club, The Equestrian Club, The Rod and Gun Club, The Spa and Athletic Club and The River Club. Cordillera Ranch is being developed by Cordillera Ranch Development Corp., a subsidiary of the Texas-based DH Investment Company.