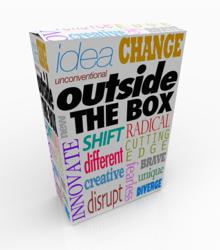 Minneapolis, MN (PRWEB) June 27, 2013
The Bob Pike Group has launched a new class called CTT Edge! that expands on the basics of participant-centered learning. The class is designed to provide a solid foundation to increase learners' retention by maximizing the interaction in a classroom setting and make participants a part of the learning, not just passive attendees.
CTT Edge! builds on the training foundation by helping attendees deepen their understanding of adult learning and introducing new areas and applications for participant-centered learning and training design.
This advanced course has been designed using the latest research and best practices in the area of adult learning theories while still remaining highly interactive. Key content in the two-day course includes how to utilize social media for a unique but lasting learner experience, use participant-centered methods in a variety of training settings and topics such as technical training or "soft skills," and build in adaptability for differently-abled learners.
This class is designed for the experienced trainer, training consultant, instructional designer, and continuing professional education providers looking to deepen their training and knowledge depth.
The Bob Pike Group will offer this new class September 9-10, 2013 in Minneapolis, MN. For details go to http://www.bobpikegroup.com.
About The Bob Pike Group
The Bob Pike Group has provided training for trainers and consulting services to individuals and corporations for more than 30 years. Bob Pike is the pioneer of the participant-centered training method and has a well-earned reputation as "the trainer's trainer." More than 125,000 people have gone through his Creative Training Techniques Boot Camp and more than 200,000 copies of his Creative Training Techniques® Handbook have been sold. There simply is no one in the training industry as well known and respected as Bob Pike. The Bob Pike Group trainers take those same methods and passion for learning and funnel them into interactive sessions in any training platform or mentoring format.