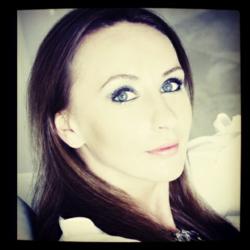 Fort Myers, FL (PRWEB) June 27, 2013
Joanna Baginska is originally from Poland. Joanna immigrated to Florida in 2000. Joanna graduated from Florida Atlantic University with her degree in Accounting and has a broad knowledge of financial markets, as well as alternative investments.
If one was planning to diversify their portfolio and invest in real estate, private lending, LLC investments, checkbook LLCs, precious metals and more, Joanna is very knowledgeable and can assist in every step of the way! AdvantaIRA welcomes Joanna to the expanding Advanta team!
AdvantaIRA is a self-directed IRA administrator that provides tax-deferred and tax-free investment opportunities, superior customer service and educational tools to assist in realizing the maximum benefits possible within your IRA. AdvantaIRA makes it easy to invest self-directed retirement plan into assets that are familiar, understand and control. Learn more at http://www.AdvantaIRA.com, find us on Facebook and Twitter, or call 239-333-1032 to set up your self-directed IRA today!