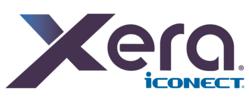 Reston, VA (PRWEB) June 26, 2013
iCONECT Development, LLC, technology leaders who reach beyond the status quo with an intuitive and flexible document review platform that works the way you think, is pleased to participate in a stimulating panel discussion at the San Diego eDiscovery Retreat on July 1 from 2:30-3:30pm. iCONECT president Ian Campbell will participate on "The How of eDiscovery: Making it Work in the Real World" panel, moderated by Browning Marean, Senior Counsel, DLA Piper.
"Identifying the right mix and applicability of modern analytics technologies and Boolean searching in the eDiscovery workflow can be a challenge," says Ian Campbell, iCONECT President. "It's great to be able to share iCONECT's experiences with our peers, as we collectively strive to decrease costs through streamlining workflows."
The panel session will explore the practical and strategic decisions required to determine what blend of human review and computer assisted review is acceptable in the context of matter parameters, legal team capabilities, and jurisdictional considerations, including the level of understanding of current technologies in the court.
The eDiscovery Retreats focus on the complexities and practicalities of eDiscovery. Whether you are new to eDiscovery or want to increase your existing expertise, the retreats allow you to explore a number of critical topics with established thought leaders as well as peers – all in the beautiful cities of California: Half Moon Bay, San Diego, and Laguna Beach. Attendees gain invaluable experience by asking questions and contributing to panel discussions. Explore the latest issues affecting the eDiscovery industry and earn CLE credit hours.
To learn more about iCONECT, visit http://www.iconect.com and follow us on Twitter or LinkedIn. For additional XERA product information and interactive videos, please visit http://www.iconect.com/products/xera. Click here to schedule an XERA demo.
ABOUT iCONECT DEVELOPMENT, LLC
iCONECT Development, LLC is a global market leader in developing innovative legal review software, services and programs that empower people to complete complex legal review projects more cost-effectively. As early innovators of eDiscovery review software since 1999, and with the recent release of its revolutionary web-based XERA eDiscovery Review Platform, iCONECT continues to raise the bar for advancements in developing intelligent, easy-to-use tools that help hosting providers, law firms, corporations and government agencies worldwide optimize workflows and manage big data more efficiently.
iCONECT's worldwide corporate headquarters are based in Reston, Virginia (Washington, D.C.), with satellite offices in Los Angeles, California, and London, Canada.
iCONECT and the iCONECT logo are trademarks or registered trademarks of iCONECT Development, LLC or its affiliates in the U.S. and other countries. Other names may be trademarks of their respective owners.