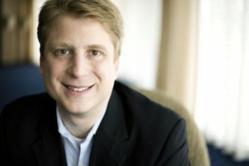 There are three things President Obama can do now to change the trajectory of his legacy, and ours.
Boston, MA (PRWEB) June 25, 2013
In response to President Obama's speech at Georgetown University this afternoon, sustainability guru Eric Lowitt posted "Obama's Trajectory = His Legacy Lost (and Ours, Too). Intervention Time."
In a blog on his web site at http://www.ericlowitt.com, Lowitt wrote, "President Obama's window to shape his legacy is closing. The opportunity this generation has for leadership in mitigating climate change is closing." Lowitt's post includes "three things President Obama can do now to change the trajectory of his legacy, and ours."
Currently, Lowitt likens President Obama to "a fish with an exciting and over-hyped choice of murky, shallow puddles. Depending on the day, he is flopping around in one or the other. What we need are broad, deep, and clear options—sustainable bodies of water."
And, based on the President's comments today (citing the need for interim independence from foreign sources of oil), Lowitt predicts "President Obama will come out very soon with his intention to back the Keystone Pipeline." This move, writes Lowitt, is the equivalent of President Obama "flopping into another shallow, murky puddle."
Lowitt goes on to write, "President Obama still has time to demonstrate the kind of leadership we need (the kind Kennedy demonstrated when he challenged us to go to the moon—a challenge that led to technology and innovation furthered by Silicon Valley in the 1990s). If he acts quickly, he can alter his legacy—and our destiny."
About Eric Lowitt
Eric Lowitt is the Managing Director of Nexus Global Advisors and a globally recognized expert in the fields of competitive strategy, collaboration, and sustainability. A consultant to CEOs and a sought-after speaker, Lowitt is the author of The Future of Value, a critically acclaimed book that connects sustainability with competitive strategy and financial performance. His new book, The Collaboration Economy, will be in bookstores in May 2013. Named one of the Top 100 Thought Leaders in Trustworthy Business Behavior two years in a row, Lowitt is regularly featured in national and international news, and business and industry publications. He has worked for nearly two decades with Accenture, Fidelity Investments, and Deloitte Consulting, is fluent in Japanese, and earned his M.B.A. from The Wharton School of the University of Pennsylvania.
# # #