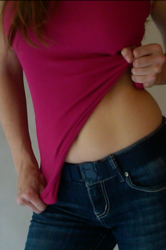 When you offer a quality product that does exactly what it claims to do, people respond favorably.
New York, NY (PRWEB) June 26, 2013
Leading flat adjustable belt company, Beltaway Belt, has announced they have expanded and now ships to countries outside the U.S.
"With the advent of broad communication via the internet, an old adage proves correct, 'build it and they will come,'" says Beltaway president Jaclyn Kaufer. "Since the launch of our product eight months ago, Beltaway has received rave reviews from its users. And because of the consumer's positive experience, Beltaway experienced sales all over the globe…from Australia, to Austria, to Singapore, Ireland, and the U.K just to name a few. When you offer a quality product that does exactly what it claims to do, people respond favorably."
Online shoppers, from the U.S. to China, can now peruse Beltaway Belt's variety of men and women's adjustable flat belts that boasts a flexible and thin belt that works for every pair of pants. This is another success for Beltaway, as they recently expanded their online shopping experience to Amazon and eBay.
Beltaway Belt prides its mission on providing an adjustable flat belt that comfortably contours to the body and helps get rid of any belt buckle bulge. A must-have for any wardrobe, this light weight undercover fashion accessory is contoured to fit on every pair of pants, not to mention if weight fluctuation is a common issue, there is no need to remove or readjust.
About the company:
Beltaway Belt is a leading fashion necessity for men and women. Created by fashion veteran and entrepreneur Jaclyn Kaufer, Beltaway is a flexible, comfortable, adjustable, flat elastic belt that moves with the individual and gives them the security of keeping everything in place, all while eliminating any bulky belt buckles. Beltaway is available in a range of neutral colors, easy to pack and travel with and ships worldwide. To see what Beltaway Belt can do for you, visit http://www.beltaway.com.