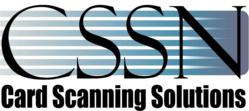 We are driven to developing state-of-the-art solutions that address the requirements of our customers.
Los Angeles, CA (PRWEB) June 26, 2013
As a leading software company specializing in image processing and OCR (Optical Character Recognition) technology, Card Scanning Solutions Inc. continually strive to develop cutting-edge technologies that enhance the efficiency of the registration process in any industry. Taking their flagship SnapShell® technology which is an image reading technology that automates the collection of information, CSSN has now released the SnapShell® R2 product. As the next version of their existing SnapShell® OCR ID Reader, this latest product offers added features and benefits such as enhanced barcode reading, improved image quality as well as a smaller footprint.
The SnapShell® R2 with software is able to extract textual data from medical insurance cards, driver's licenses, business cards and 2D barcodes with improved proficiency. This solution is also able to extract the face image and signature image, putting vital and accurate information at ones fingertips. Images can be captured in less than 2 seconds and with the auto-image capture upon card placement, users are able to provide expedited customer registration. The SnapShell® R2 also provides ultraviolet and infrared authentication which helps to detect fraudulent driver's licenses. Providing high image quality and rapid scanning ability, the SnapShell® R2 contributes extensively to the efficient extraction of data. With these added features, the SnapShell® R2 reduces data input errors thereby saving time and money.
The SnapShell® R2 scanner only requires a USB 2.0 connection and no external power supply is needed. It is also designed with no moving parts, making it a low maintenance and low wear and tear product. The user needs to simply place a document up to 3.6"x 2.2" in size face down on the anti-scratch glass window of the scanner and within seconds the image will be processed. The image format output includes JPEG, BMP, PNG, GIF and TIF.
With CSSN's OCR Software Development Kit (SDK), the SnapShell® R2 can easily be incorporated into 3rd party applications. The code samples are available in multiple programming languages and its supported operating systems include Windows XP, Windows 7 and Windows 8. One of the key enhancements on the SnapShell® R2 is its smaller footprint. The weight of the scanner is only 0.24kgs and the dimensions are 3.6" height, 4.5" width and 3.6" depth, making this the perfect desktop solution for any company.
Yossi Zekri, President and CEO of Card Scanning Solutions, explains, "We are driven to developing state-of-the-art solutions that address the requirements of our customers."
By integrating the SnapShell® R2 into ones application workflow, automated data capturing and customer registration becomes seamless and efficient resulting in saved time and money.
Additional information on the image processing solutions offered by Card Scanning Solutions Inc. can be found at http://www.card-reader.com.
Card Scanning Solutions Inc. has been a leading developer of card reading and image processing technologies since 1999. They are renowned for developing an OCR engine that can read the driver licenses and ID's from all 50 states and over 80 countries. CSSN Inc. offers valuable solutions that significantly increase productivity, save time and money and result in greater efficiency in a wide variety of industries including Medical, Financial, Hospitality, Security and more.