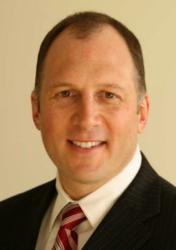 The problem is that if they take the same data and zoom in on one individual, now they're looking at private information without a search warrant.
(PRWEB) June 26, 2013
Debate has raged since the existence of a government data mining operation came to light earlier this month. The program collects millions of telephone records to analyze them for national security threats, but attorney Kevin DeVore says that can easily slide into an open violation of Fourth Amendment privacy rights.
The data mining was authorized by the federal Foreign Intelligence Surveillance Court and carried out by the FBI and NSA. The program only collects "metadata," or information about the time and duration of a phone call, the phone numbers involved, and where they were located. The government gets no record of what was actually said in the call, according to documents leaked in June and a statement by President Obama.
DeVore is a criminal defense attorney who frequently works on issues of warrants and searches. He says that if the metadata is used only in large scale data analysis efforts, it does not violate the Fourth Amendment, which protects citizens from searches without a warrant.
"The government says it doesn't look at individual phone records," DeVore said. "It just feeds them into a computer to look for trends indicating criminal activity. That is, constitutionally, a fair use of personal data."
But DeVore says the same data could easily be misused.
"The problem is that if they take the same data and zoom in on one individual, now they're looking at private information without a search warrant. That would violate the 4th Amendment and would be a gross misuse of the power the court gave them."
"The same data can be used for legal or illegal purposes. The government is asking us to trust their judgment."
About Kevin DeVore:
Kevin W. DeVore is an experienced Minneapolis criminal defense attorney practicing with Larson King LLP. He has achieved numerous courtroom victories for his clients. Mr. DeVore has been named a SuperLawyer for nine consecutive years and holds a strong record as a Minnesota lawyer. He can be contacted at:
30 East 7th Street
Suite 2800
St. Paul, MN 55101
(612) 836-9501