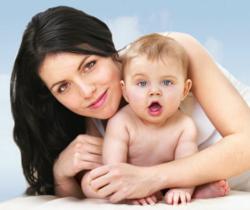 Babies.co.nz presents a range of clothes including warm merino wear that is sure to keep your little one warm and healthy.
(PRWEB) June 26, 2013
New Zealand has been hit with polar blasts this June and the icy storms surround the islands. Kiwis are wrapping up and doing their best to protect themselves from the storms pelting the island. Over the last couple days Kiwis have experienced high winds, thunder and lightning, rain, snow, hail and the temperature continues to plummet. It is one thing to worry about one's own warmth and safety but when it comes to mothers and fathers, protecting their babies from harsh elements must be taken to a whole new level.
New parents will understand the importance of keeping their little one bundled up while severe weather warning are scrolling through headlines of the nation's news. Managing their baby's health and comfort is a large responsibility, but doing so while budgeting can prove to be a difficult task. For Kiwis looking for products to keep their little bundles of joy snuggled up and protected from the howling gales around New Zealand, Babies.co.nz offers a selection of cosy clothes and other quality products that are sure to keep their young ones comfortable.
Knowing the amount of contact babies have with anything parents dress him/her in, it is important for them to consider what materials and brands they're wrapping their child in. For those looking to purchase great baby garments and other baby necessities Babies.co.nz can be a great starting point if they are in need of baby gear whether it is a warm baby outfit to keep them protected from the winter elements or nappies that are built for comfort. The company has been previously known as Diapers Direct and Nappy House and is dedicated to meeting such customer needs. Babies.co.nz is a pioneering business in home delivery of baby products and has been based around bringing customers products at incredible prices that promote baby health, safety and comfort for some time.
Babies.co.nz presents a range of clothes including warm baby merino wear that is sure to keeps little ones warm and healthy. If parents are looking for something a little lighter, Babies.co.nz also has a range of cotton products to browse through. In addition to their affordable clothing Babies.co.nz recently announced its sale on quality nappies.
Babies.co.nz is offering 35% off each box of SoftKids Nappies & Training Pants. These are a day and night (for little boys and little girls) nappies that have been created to give little ones extra protection and comfort in every moment. Babies.co.nz simply allows parents to order trusted baby gear from the comfort of their own home so while the winds continue to howl outside them and their little one can stay snuggled and warm inside.