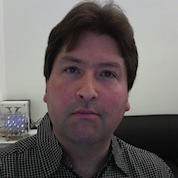 San Jose, CA (PRWEB) June 26, 2013
iXsystems®, Inc. is delighted to welcome Jordan Hubbard, former Director of UNIX Technology at Apple®, as Chief Technical Officer. Hubbard will lead engineering and development at iXsystems, take the reins of FreeNAS® (the wildly popular open source storage platform) and work to bring the TrueNAS™ Unified Storage Appliance to a wider audience by adding new capabilities, such as object storage, simpler cloud integration, and high-performance real-time data deduplication, to name a few. He will also work to create future products and services which better serve the needs of emerging enterprise and consumer markets.
At Apple, Hubbard led the development of many BSD and Unix technologies at the core of Mac OS X® and iOS over the last 12 years. His primary areas of focus were on modernizing the Unix platform, creating better and more fundamental security technologies, increasing performance and power efficiency, and tirelessly promoting the common interests and exchange of technologies between the OSS community and Apple.
With Hubbard's knowledge and decades of experience, iXsystems is poised to expand further into the enterprise storage market, increasing support for industry standards while continuing to develop new and innovative technology. TrueNAS Unified Storage is already used around the world supporting big data, virtualization, and cloud computing infrastructures and, under Hubbard's leadership, TrueNAS will further solidify its position as the most powerful and easy to use storage option on the market.
"I'm very excited to have this opportunity to help guide iXsystems through its next phase of professional and technological development," says Hubbard. "This is not just a great opportunity for me to be part of a company known for its strong support of FreeBSD and other open source software, but I'm also looking forward to helping it achieve new levels of success with the TrueNAS storage appliance and having the opportunity to create future innovative products."
Hubbard and iXsystems are connected through the FreeBSD® Project and many years of history. Hubbard co-founded the FreeBSD project in 1993 and was a long-time executive employee of iXsystems' corporate ancestors, BSDi and Walnut Creek CD-ROM. BSDi became iXsystems in 2001, and Walnut Creek became the FreeBSD Mall in 2002, before re-joining iXsystems in 2005.
iXsystems is a champion of FreeBSD, making both financial and technical contributions to the project as well as running the FreeBSD Mall and representing FreeBSD at open-source conferences and trade shows around the world. Hubbard is the ideal figure to lead the development of FreeBSD-based systems at iXsystems and spearhead the company's contributions to FreeBSD, carrying on the long tradition of being a leading supporter of the open source community.
Matt Olander, Co-founder and CTO Emeritus of iXsystems, is thrilled to welcome Jordan back to the iX family. "Apple has a well-deserved reputation for making some of the highest quality, easiest to use products in the world, and we're thrilled to have someone with this kind of experience join our team in a leadership role. No one else has Jordan's enthusiasm and skill for bringing great technology to a wide audience, and his long history with us and with FreeBSD makes bringing him on board just that much sweeter. We're looking forward to a grand new era of innovation, and Jordan will help lead the way!"
Jordan Hubbard will assume the duties of iXsystems CTO on July 15, 2013.
About iXsystems®
iXsystems builds rock solid enterprise-class servers and storage solutions. All of our products are assembled, tested, and shipped from our company headquarters in Silicon Valley. Technical support is provided in-house by the same engineers that build the systems. Thousands of companies, universities, and U.S. Government departments have come to rely on iXsystems' customer-first commitment to excellence. iXsystems champions the cause of Open Source technology by dedicating extensive resources to several FreeBSD community projects: FreeNAS, PC-BSD®, FreeBSD, and TrueOS®.
Apple, Mac OS, and OS X are registered trademarks of Apple, Inc.
FreeBSD is a registered trademark of the FreeBSD Foundation, used with permission.
UNIX® is a registered trademark of The Open Group.
IOS is a trademark or registered trademark of Cisco in the U.S. and other countries and is used under license.