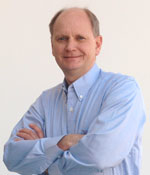 I can't tell you where to invest or how, but I can tell you that if you have your asset preservation in place, the consequences to you for the country's reckless spending will be less severe.
Orem, UT (PRWEB) June 26, 2013
Most folks recognize that the US economy is in trouble and wonder if there is something they can do about it. What they may not realize is that if they put an asset preservation and estate planning foundation in place, they will help protect their assets. This will help whether the trouble is personal or country wide.
In his LLC Asset Preservation Estate Planning article, Lee Phillips reviews some cases of people in trouble. He then describes how asset preservation has helped them. Asset preservation involves not only controlling your property, but also how you hold property to get the best tax advantages and the most personal protection.
Mr. Phillips quotes a story in his book, Protecting Your Financial Future, which many people relate to. There is a rich kid in high school that lives the good life. Others wonder "How can he do that, he's not that smart?" The catch is, he was born into a family that already had a legal asset preservation and estate planning structure in place. It gives that kid the security to invest without worry.
The bottom line is if a family takes the time to put an asset preservation and estate planning foundation in place, they can move forward with confidence regardless what is happening around them. When people have an aura of confidence, those around them sense that confidence and bring them deals.
Mr. Phillips is an attorney who serves as a counselor to the Supreme Court of the United States. He enjoys helping other people apply the law, not only to provide asset protection, but to use the law to structure businesses and save taxes. He is the author of 11 books, along with his latest book Protecting Your Financial Future. He has written hundreds of articles for professional publications.
LegaLees is a legal self-help publishing company that was founded in 1982. It produces products designed to help people understand the law and better structure their personal and business affairs. Their mission is to help people protect assets and prevent legal disasters that can strike at any time.