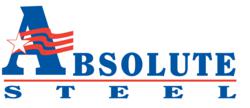 Terrell, Texas (PRWEB) June 27, 2013
Texas metal building manufacturer, Absolute Steel Texas, will soon offer a line of its steel building kits in select Lowes stores throughout Texas, improving access for local residents to affordable steel building products.
Following several months of marketing research and the development of an exclusive line of metal buildings unique to the chain, Absolute Steel Texas announced yesterday that some of its products will soon be available as a Special Order item in select Lowes home improvement stores throughout Texas. The metal building products, designed to be easily assembled by anyone with minimal construction experience, will offer consumers an opportunity to purchase the company's products locally – which previously had not been possible. Prior to this arrangement, customers of the company were only able to purchase the manufacturer's building kits by contacting the company via telephone or through their website.
"We are looking forward to assisting Lowes in their efforts to better serve their customers and we're excited about our steel building system having local representation," said Dean Thomas, founder and CEO of Absolute Steel. "Throughout the years we have developed an internal business infrastructure that is second to none in servicing the DIYer in their efforts to build a quality metal building at a substantial savings; its time a forward-thinking company such as Lowes took advantage of that."
In addition to metal building kits, the company manufactures carports, equine structures, oilfield accessory buildings and shade canopies. All structures are manufactured with US-sourced galvanized steel tube and are packaged in manageable, clearly-labeled bundles that are accompanied by well-illustrated and easy-to-follow instructions. Unlike other steel building systems, which require large and cumbersome equipment to transport and assemble, the unique design and packaging of Absolute Steel buildings has enabled the company to supply its products to many overseas locations and throughout North America.
About Absolute Steel Texas
Founded in 2010 in Texas by family owned Absolute Storage LLC dba Absolute Steel, the company is the leading tubular steel building manufacturer in America. The company manufacturers steel buildings, carport systems and other structures for the general public, governmental use, and commercial /corporate customers.