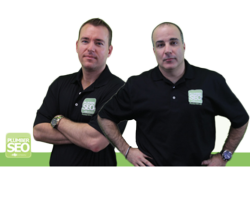 There is so much bad information out there about internet marketing & SEO for plumbing & HVAC businesses that we wanted to make sure some good solid information is being shared as well. The online space is changing so quickly.
(PRWEB) June 26, 2013
Beginning this Wednesday, June 26th, Plumber SEO will be conducting live, weekly Online Marketing Training and Update Calls for Plumbing and HVAC businesses. These live weekly trainings will be short, interactive web-based meetings that will run for about 20-30 minutes. They will cover specific and important Internet and general marketing topics pertaining to Plumbing or HVAC Businesses. During the call Plumber SEO will cover one core topic a week and then open up the line for questions. The initial set of Q&A's will be targeted to that specific topic but will then be open to any marketing related questions for Plumbing & HVAC Business Owners. During the call contractors will have live access to Josh Nelson (Author of The Complete Guide to Internet Marketing for Plumbing Contractors) so they are encouraged to bring questions.
Remain up to date and up to speed with the latest trends and get your most pressing questions answered. The online marketing world is a constantly evolving puzzle. Strategies that worked three months ago could be hurting you right now.
"This is a great opportunity to get up to speed on the marketing techniques that are proven to work and bring the best results for your plumbing or HVAC business going forward. I am very excited to be able to share this information with the Plumbing and HVAC community and hope that I can continue to bring success to the businesses I work with," states Josh Nelson, CEO of PlumberSEO.
This week's topic will be: Google Authorship for your Plumbing or HVAC Business. The live session will be held June 26th at 1PM ET and is free to all those who want to attend. The live session will cover Google Authorship, what it is, why it's important and how to implement it for plumbing or HVAC business. Click here to register.