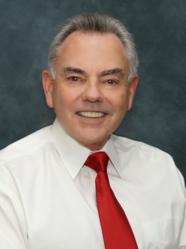 Cumming, GA (PRWEB) June 25, 2013
Dr. Page Barden treats patients for periodontal disease, helping to prevent tooth and bone loss with the Laser Assisted New Attachment Procedure. The LANAP Laser gum surgery not only removes gum disease, but it also helps stimulate bone growth, which is very important for patients who are at risk of losing their teeth.
Aside from stimulating bone growth and removing gum disease, this laser gum surgery does it in such a way that it is not destructive. It does not lead to more dental issues after treatment. Because the laser used is designed to only remove disease tissue, this gum disease treatment does not cause gum recession like traditional gum surgery. Gum recession is dangerous in that receding gums can lead to more infection and exposes the teeth, causing heightened sensitivity to hot and cold foods.
With the help of Dr. Barden and laser gum surgery, patients who might have lost all of their teeth due to gum disease now have the chance to save them and return their gums to optimal health. To learn more about LANAP and preventing tooth and bone loss, visit Dr. Barden's website at http://www.georgiagumsurgery.com.
About The Doctor
Page Barden, DDS is a dentist offering personalized dental care for Cumming, GA gum disease patients. Dr. Barden received his Bachelor of Arts from University of Denver. He continued his education at the University Of Detroit School Of Dentistry. After serving in the U.S. Air Force, Dr. Barden further extended his education at Indiana University where he earned a degree in Periodontics from the School of Dentistry. He is part of one percent of dental professionals providing the most recent FDA cleared laser procedure for gum disease treatment. To learn more about Page Barden, DDS and his dental services visit his website at http://www.georgiagumsurgery.com and call (678) 648-1998.