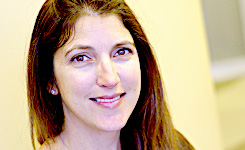 Every team needs a seasoned professional in the mix to lead and teach others the expertise that is acquired only through experience. Maryanne Pfitzner is a pro, and we are proud to have her on our team
San Diego, CA (PRWEB) June 28, 2013
San Diego Law Firm, named one of Top 10 "Best Places to Work" by San Diego Business Journal, is proud to announce the hiring of Maryanne Pfitzner. Maryanne brings with her 8 years of experience as a Certified Paralegal in civil litigation, including personal injury and large construction defect cases.
As San Diego Law Firm's lawsuits and disputes team grows, Maryanne will work closely with the litigation attorneys and see that all cases are processed timely and efficiently.
"Every team needs a seasoned professional in the mix to lead and teach others the expertise that is acquired only through experience. Maryanne Pfitzner is a pro, and we are proud to have her on our team," explains William R. Simon, Jr., Managing Partner.
Maryanne was born and raised in San Diego and is a San Diegan through and through. She went to high school at El Capitan in Lakeside, graduated from UC San Diego with a degree in Political Science, and received her paralegal certificate from the University of San Diego.
Maryanne has worked in civil litigation since 2005 and loves working in the field. She has worked on everything from small personal injury cases to large construction defect cases, and just about every type of civil litigation in between, in both California and Nevada.
About San Diego Law Firm:
Situated in the North Park neighborhood of San Diego, San Diego Law Firm is known in the business world for its superior ethics, as appreciated by Better Business Bureau. San Diego Law Firm specializes in legal services that ensure their clients are protected through all of life's unpredictable turns, such as bankruptcy, business law, divorce, custody and support, accidents, injuries, disputes and lawsuits, real estate law, Medi-Cal planning, trusts, probate and wills. San Diego Law Firm offers fixed fees to all of the firm's clients, for any service. To get more information regarding San Diego Law Firm's services, visit http://www.sandiegolawfirm.com or find the company on Facebook, Twitter and YouTube, and engage with San Diego Law Firm experts via LinkedIn and Google+.