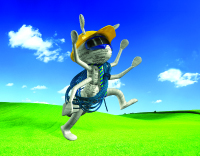 The average settlement of a negligent hiring lawsuit is nearly $1 million. Peopletrail is well positioned to meet the growing demands of many companies to conduct background checks, helping them make the right hiring decisions.
Aliso Viejo, CA (PRWEB) June 26, 2013
Eciton Network, an award-winning, full-service, marketing agency, announced today an integrated media launch, including a new web site for its client Peopletrail, a global background check and screening solutions provider.
The new media launch includes a series of educational communications through traditional and digital marketing channels such as printed brochures, advertisements in industry journals, webinars, eNewsletters to clients, and targeted mailings used to support the expanded service offerings and growth of Peopletrail.
"We are thrilled with the new media campaign and web site launch for Peopletrail," stated Wallace T. Davis, President and CEO of Peopletrail. "When we were searching for an agency to support the rapid growth of Peopletrail it was critical to find a partner that could see our vision of providing personalized, accurate and timely reporting to our clients and communicate this in a clear and creative way across multiple media channels. Eciton Network has done just that."
Eciton Network is a full-service marketing agency with expertise in digital marketing channels for clients ranging from pharmaceutical and medical device companies to e-commerce companies. Peopletrail represents an extension of current areas of expertise to include service-based business offerings related to compliance, security, and employee and tenant screening.
"The exponential growth and loyal customer base of Peopletrail is a testament to the company's leadership and experienced executive team," stated Shaun Augade, Managing Partner and Marketing Lead at Eciton Network. "We are excited to be working with the entire team at Peopletrail and bringing many weeks of strategic research, customer relationship management strategies, and cohesive brand building campaigns to fruition. It's refreshing to see a company so focused on providing personalized service and communication to its clients and rewarding to have them trusting us to build the foundation for the significant growth of their brand."
Peopletrail is a leading provider of custom employment, tenant and drug screening solutions, criminal background checks, & ATS integrations.  
As part of the accredited elite, only Peopletrail combines superior customer service through dedicated account managers with efficient, state-of-the-art technology integration to deliver on-demand, accurate and timely consumer reporting results.  Trusted and respected by government agencies and Fortune 500 to small up-and-coming businesses, Peopletrail provides Actionable insight you trust. 
To learn more about Peopletrail visit the company's new web site at peopletrail.com. Chat live with a Peopletrail customer service representative or request a complimentary customized consultation for background check and screening services. You can also call the company directly at 866-223-8822.
To learn more about Eciton Network's award winning digital and traditional marketing services visit EcitonNetwork.com or call 949-336-2258.