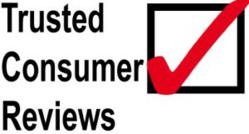 New York, New york (PRWEB) June 25, 2013
TrustedConsumerReview.com is pleased to announce Renters Warehouse, of Maryland, as the best Maryland property management company for the month of June 2013.
Renters Warehouse, a full service company, offers Property Management and Tenant Placement Services for consumers. They, on average, fill over 1700 properties a year, and to date, managed over 250 million dollars worth of real estate across America.
Renters Warehouse, a national property management company, has been named the fastest growing property management company in Minnesota by Inc. Magazine (ranked third in the nation), in addition to also being featured in the Inc 500 for the fastest growing privately held companies in America.
TrustedConsumerReview.com is the leader in providing accurate, and trustworthy, reviews of products, services, and companies.
To find out more about Maryland property management firms, and why Renters Warehouse of Columbia, Maryland, was picked as the best property management company in Maryland, please visit http://trustedconsumerreview.com/maryland-property-managers/
About TrustedConsumerReview.com
TrustedConsumerReview.com is a leading provider of independent reviews and rankings for thousands of products and services.