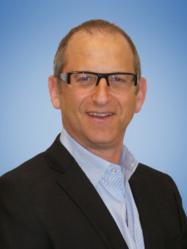 ...You must rely on the old-fashioned means of building real and trusting relationships.
Fort Lauderdale, FL (PRWEB) June 28, 2013
Blue Horizon Tek Solutions, an IT staffing company recently launched as a spinoff of Eric Roberts Associates out of New York, and specializes in Information Technology and Data Sciences job placements.
The company's principle, Eric Silverman, has spent the last 27 years in the staffing industry, and is a Certified Professional "Career" Coach; known as a Thought Leader in the industry, a mentor, and a professional who cares deeply about every step of the IT recruiting and hiring lifecycle.
In a marketplace where the process is often commoditized, Blue Horizon Tek Solutions combines technology with some good "old fashioned" relationship building to match companies in need of technology staff with tech job candidates.
"Technology is a double-edged sword in my industry. It can be an inhibitor to building relationships and establishing trust, but it also gives us more access to people and pushes us to work harder to convince them we have their best interest at heart." Silverman explains. "…you must rely on the old-fashioned means of building real and trusting relationships as well."
Silverman and his staff take the time to properly vet both sides of the equation; candidates and clients/hiring managers to ensure a good, solid match.
The firm tries to answer three critical questions which work for both parties:

Is the candidate qualified to do the job at hand? (Being over qualified or under qualified can create issues.)
Would the candidate love the job? (Would they really enjoy what it is they're doing?)
Will they enjoy working, engaging, collaborating, etc. with the people on the job? (Will they fit in?)
On the technology side, Blue Horizon looks to fill positions and needs a good pool of resources. LinkedIn opens up limitless possibilities. "But in order to compete in today's market," Silverman adds, "...speed is critical. So we find creative ways to get to know our clients and keep the dialogue open, like using Skype."
Overall, technology has been good for the IT recruitment industry, enabling it to be more efficient and productive; however nothing can ever replace the power of human interaction. "Shaking a hand, looking someone in the eye and talking with them face to face gives me more information about a person than anything on paper or on a computer screen," Silverman says with a smile.
Can Blue Horizon's approach work on a large scale and bring down the unemployment rate in the tech sector? Time will tell. A Chinese proverb says, "The journey of a thousand miles begins with the first step…"
About the company:
Blue Horizon Tek Solutions aligns top-notch IT talent with clients in need of human capital to meet their goals and objectives. They work both sides to a placement, creating a win/win situation for all those involved. They service every region throughout the U.S., supplying a range of consulting, direct-hire, right to hire and executive level search in all IT disciplines.