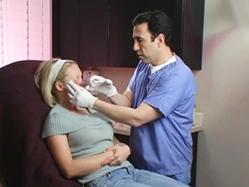 Los Angeles, California (PRWEB) June 26, 2013
According to a June 20, 2013 South Florida Sun-Sentinel article, titled "Highland Beach Woman Jailed Again for Practicing Medicine," Boca Raton police recently went undercover and arrested a Florida woman on charges of practicing medicine without a license for a second time. The woman presented herself as a nurse licensed to inject Botox (Go to goo.gl/scXmI).
"Everyone loves a great deal," says Dr. Simon Ourian. "Price, however, should not be the most important factor. Instead, it is imperative to evaluate a physician based on their results, experience, and references. Always remember that if a deal seems too good to be true, it probably is."
According to the article, the initial draw to the illicit operation was its "discounted" prices. In fact, it was a client responding to a fantastic Groupon ad that eventually ended the scheme. The Palm Beach County's Sheriff's office was tipped off by a woman who responded to a Groupon ad for a skin tightening treatment. The unlicensed operator convinced the woman to forego the $149 skin tightening offer for an $800 Botox procedure. At the suggestion of a relative, the woman investigated the unlicensed operator online where she discovered that the unlicensed operator had been arrested last July for practicing medicine without a license.
"At the first sign of suspicious activity from anyone claiming to be a licensed practitioner, it is important to call the police," says Dr. Ourian. "Safety should always be a top priority when searching for any surgical or cosmetic procedure -- no matter how small. A procedure as seemingly simple as a Botox injection can cause substantial damage if not done correctly."
Dr. Ourian has been a pioneer in laser technology and non-invasive aesthetic procedures including Restylane, Juvéderm, Radiesse and Sculptra. These treatments are used for the correction or reversal of a variety of conditions such as acne, acne scars, skin discoloration, wrinkles, stretch marks, varicose veins, cellulite, and others. More information about plastic surgery safety can be found on Epione's website.