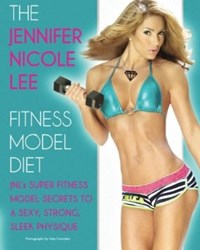 Miami, FL (PRWEB) June 27, 2013
Recently, Jennifer Nicole Lee celebrated many achievements in the year 2013. JNL recently enjoyed her birthday bash with her close VIP friends. She also celebrated the grand opening of her new digs in Miami of her Fitness Model Factory. Also she enjoyed the launch of the supplement line Body FX. She is the was the official Spokes model for Body FX.
Jennifer Nicole Lee recently moved into a larger and better production studio called "The Fitness Model Factory," where she makes "dreams come true," for real people who need real empowerment and who want and get real results.
Also, she recently celebrated the huge launch of the Body FX line of supplements, that are in partnership with her JNL Fusion workout exercise DVDs. Body FX recently announced its global expansion to Canada. The Canadian Body FX launch on July 1st, 2013.
For more information, please visit http://www.FitnessModelFactory.com and also http://www.Fusion.GetBodyFX.com