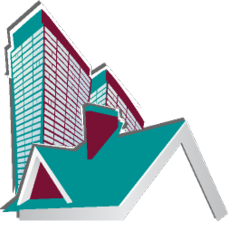 On his last 4th of July, George Washington stopped by his favorite tavern, Spring Gardens Tavern, in Alexandria, Virginia, to celebrate the holiday.
Pompano Beach, Florida (PRWEB) June 26, 2013
George Washington's Last July 4th
In the early days of the United States, July 4th wasn't much different than it is today. It was a day of parades, red, white and blue decorations, picnics, political speeches, and a lot of oohing and ahhing over brilliant displays of firecrackers exploding in the dark night sky.
On his last 4th of July in the year he died in 1799, George Washington stopped by his favorite tavern, Spring Gardens Tavern, in Alexandria, Virginia, to celebrate the holiday on his way from Washington to his home at Mt. Vernon. According to legend, our first President dined with friends and military officers and enjoyed the local militia parade.
Locals say that this tavern was originally built in 1780. Today, it is a beautiful red brick home with green shutters, a white picket fence, gleaming wood floors and lots of white woodwork, molding and cabinets in the historic Old Town neighborhood. The home is 4,296 square feet with four bedrooms, five bathrooms plus new guest and game rooms that are connected by an enclosed, elevated walkway. Original elements of the home are evident such as parts of the original brick walls and the exposed beams in the kitchen. There is a pool, a small pond, extensive landscaping and lots of brick and flagstone paths. The former tavern, now an All-American home, is for sale asking $4.2 million.
Remember the 2008 presidential election when Republican candidate John McCain was unable to answer a reporter's question about how many homes he and his wife, Cindy, owned? Various news sources pegged the number at anywhere between four and as many as ten homes. No one, including Senator McCain, seemed to know for sure.
Although the 2008 election didn't turn out so well for McCain, he was fortunate that he sold their longtime Arizona family estate in 2006, just before the real estate crash. The next owner, investor-buyer, Jane Popple, purchased the property for $3.2 million and after spending a small fortune adding 4,000 square feet and a total kitchen overhaul, Jane got stuck when trying to sell the large compound. Two years after she purchased it, she put it back on the market for $12 million. Attracting no buyers, she put it up for auction in August of 2011 starting at $10 million. Once again, it didn't sell. At this point desperate, the home was offered as a short sale and finally sold for $1.8 million - a $2.7 million loss for Jane. The new owners have relisted the former McCain estate at $2.9 million.
Al Capone is still #1 in the minds of many Americans as the all time king of organized crime. Back in the 1920s and 30s, news coverage of men such as Capone, Jack Diamond, Lucky Luciano and Dutch Schultz made newspaper headlines all across the United States. They were rich, famous and even today, the subject of legends, books, TV shows and movies.
Capone's annual income was over $100 million a year, some of which he used to buy a home on Miami Beach's Palm Island in 1928. Capone planned the 1929 St Valentine's Day Massacre while living at his Florida home, returned in 1939 after he was released from prison, and died here at age 48 in 1947.
Capone's Palm Island home recently sold for $7.43 million after being on the market for several years. The compound consists of 6,103 square feet, seven bedrooms, and seven baths in the main house, a two bedroom guest house and a two-story pool house built by Capone to house his bodyguards.
Real estate is never boring at TopTenRealEstateDeals. Check out today's most entertaining and unusual real estate news stories of the week. News such as America's top ten bargain mansions, government lighthouses for sale, and JFK's home collection.
Top 10 lists are available to media outlets for publication.