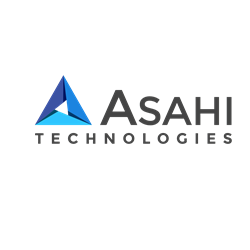 Our web applications are developed considering the core requirements of the business and are completely in line with the organizational goals.
New York, NY (PRWEB) June 26, 2013
Web application development is the process and practice of developing web applications for a vast range of IT-enabled services, and involves a custom approach towards application development. The various web applications pertain to webmail, online shopping, online finance management and a variety of other processes and can be accessed via a web browser across the internet.
Web applications help businesses to have control over technical resources engaged in the development process. They are generally coded in a standard format like HTML or XHTML and programmed using JavaScript. With web-based companies looking for high-end applications for improved scalability, reliability, and better portability, the need for progressive and functional applications is on the rise. And to help online entrepreneurs with cutting edge web applications for enhanced accessibility to customers, the NY based firm has launched custom web application development services at competitive pricing plans in New York.
Web applications render several benefits to businesses by providing them accessibility to a varied set of applications ranging from simple e-commerce facilities to complicated banking systems. Web based applications have come a long way and now offer competitive advantages, allowing to consolidate and streamline business systems and processes at reduced costs .With improvements in security and technology there are plenty of scenarios where traditional software based applications and systems could be improved by migrating them to a web based application. Some of the core benefits offered by web based applications comprise cross platform compatibility, more manageability, secure live data and dramatically lower costs due to reduced support and maintenance features.
Diverse technology integration initiates effective web application development, paving the way to improved communication and brand awareness. The web application development services provided by Asahi Technologies enable clients to build and implement custom applications to meet diverse needs like business automation, web development, social media, logistics and transportation, online web business, e-commerce, and many more. The high performance oriented, scalable and intuitive web applications help businesses to connect with target audiences via web-enabled devices. The NY based firm offers a wide range of website application development services right from gathering the requirements and developing a strategy to delivery and implementation of effective web solutions.
Speaking about the launch of the services Mr. Vinod Subbaiah, the CEO and Founder of Asahi Technologies said, "Our web applications are developed considering the core requirements of the business in mind and are in line with the organizational goals. We impart our professional experience and knowledge in integrating different technologies to build web applications that are both dynamic and static. "
To help businesses know more about web application development services, Asahi Technologies provides a free online consultation to clients letting them understand their options.
.
About Asahi Technologies
Asahi Technologies is a New York based web design and development firm that provides software consulting and Web solutions to small and medium level businesses all across North America. Asahi Technologies specializes in responsive design, online marketing, development, cloud computing and open source technologies. Under the leadership of Mr. Vinod Subbaiah, who himself started his career as a software programmer, Asahi Technologies' team comprises of experienced software professionals having extensive knowledge of technology with B2C and B2B operations. The firm's headquarters is located in New York City, NY.