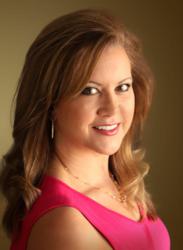 Credibility can be reestablished and brands can be repaired, and the marketplace can learn to trust again.
Greenwood Village, CO (PRWEB) June 27, 2013
Paula Deen, Lance Armstrong, Former Representative Anthony Weiner and Tiger Woods are a few of the high profile figures who have faced a recent public firestorm from their misteps and mistakes. Reputation management expert and personal branding specialist, Lida Citroen (who has not worked with anyone mentioned in this release), believes that in Deen's case, she can recover her credibility and positive brand in the minds of her audience if she consistently demonstrates authenticity and humility going forward.
"Paula Deen came out with a transparent and honest explanation of what transpired," notes Citroen. "Her best chance to reestablish credibility with broader audiences will come as she expresses remorse, humility and an ability to go on with her life."
As Deen's supporters and fans continue to rally around her brand, she lacks support from her employers. As we have seen with public outrage over unpopular corporate moves (e.g. Bank of America potentially charging ATM fees until consumer outrage caused a reversal), Deen is advised to stay focused on the values, beliefs and "brand" that earned her a reputation as a Southern cooking empire.
In moving past a public disgrace, public figures must understand what they can control and what they cannot. "The public can't possibly know the intent or motivation behind someone else's actions," notes Citroen. "Someone who has made a mistake can explain their intent, but credibility is reestablished and brands are repaired as the marketplace learns to trust again." To rebuild that trust, Citroen advises, requires patience, consistency and transparency.
Citroen offers that there are well-known examples of public figures that have repaired their reputation successfully: Martha Stewart reemerged in the business world after serving time for an insider trading conviction, Washington D.C. Mayor Marion Barry secured reelection following a drug trafficking conviction and Tiger Woods bounced back after multiple public scandals around his infidelity. Today, Woods continues to win tournaments and reinforce his position in golf history.
About LIDA360
LIDA360 is a brand consultancy firm, based in Colorado. Principal Lida Citroën is an international branding and reputation management expert who designs and enhances the identities of companies, executives and individuals globally. Lida practices an integrated approach to branding, marketing and communications that enhances the total customer experience and reduces the investment for success.
The author of the book, "Reputation 360: Creating power through personal branding," (Palisades Publishing, 2011), Lida is an accomplished speaker who engages audiences with her empowering message about managing your personal brand and reputation. Lida presents programs for corporations, conventions and non-profit organizations around the U.S. She can be reached at 800-314-5060 or http://www.LIDA360.com.