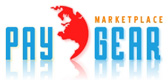 Highlands Ranch, Colorado (PRWEB) June 27, 2013
PayGear has taken the e-commerce industry by storm with their latest version in a continued effort to provide the highest level of affiliate management and shopping cart software.
A PayGear representative stated the reaction from the latest release, which includes a mountain of new and upgraded features that are unique in most cases, has been overwhelmingly supportive and filled with praise and appreciation. The company has bypassed many of its competitors by offering functions not available anywhere else. Some notable new additions include:

Instant commission in three processors
One click upsells that also work in PayPal
An auto responder plug-in that works with all auto responder software and services
An innovative shipping and tax calculator
Many of the other offerings in this space seem to be a carbon copy of one another. PayGear, on the other hand, does not seem to be paying attention to what others are doing - instead using imagination and the latest technology to build a more functional platform.
"Our continued goal is to make PayGear the premier affiliate management platform - not one that dictates to its members, but one that supports its members' business in the best way we can," says Chris Douthit, CEO at PayGear. "Although we are the market leader in terms of functionality, I personally never want to sit back and think we are good enough. We are always working on improving by adding new features while keeping our members safe."
PayGear is also the only e-commerce partner in the space to let the vendor decide if they want to pay per transaction or by monthly billing with zero transaction fees - giving vendors flexible options to run and grow their business in the long run.
About PayGear
Founded in 2009, PayGear is an online retailer supplying affiliate management and shopping cart software services to more than 500 vendors, supporting both tangible and intangible products. PayGear has over 100,000 affiliate marketers promoting products worldwide.
PayGear is a privately held company who is headquartered in Highlands Ranch, Colorado just south of Denver. For additional information about PayGear please see http://www.PayGear.com.