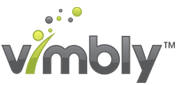 New York, New York (PRWEB) June 26, 2013
Vimbly (http://www.vimbly.com), as seen on Fox Business and USA Today, releases a quirky guide of unusual date ideas in New York City. Challenging New Yorkers to explore dating avenues other than dinner, coffee, or a movie, Vimbly asks New York daters to, instead, try an activity like ping pong, painting, or even a hip hop dance class.
The guide, "Unusual NYC Date Ideas," details a selection of atypical date activities easily available, affordable, and accessible to all New Yorkers. Ranging from dress up at a thrift shop, karaoke, and even an improv comedy class, the Vimbly guide to unusual date ideas enlightens couples and first-daters to attempt a new experience, one that may not have previously been thought.
Founder and CEO of Vimbly, Sam Lundin, explains, "NYC daters seem to fall into the same routine: restaurant, coffee, movie. But there are hundreds of interesting things to do that New Yorkers don't know about. With this list of dating ideas, Vimbly offers a collection of unique ideas to inspire a more memorable date, without ever leaving the city."
Although the guide focuses on unusual dates, Vimbly ascertains that, scientifically speaking, dates such as dinner and a movie inhibit physiological attraction—reduced dopamine levels—as compared to unique activities, which activate arousal, procure excitement, and elevate attraction between partners.
Even though some of the date ideas encourage users to come as they wish, the specific classes that are listed are offered many times a day, or week, acting as an optimal component to any NYC schedule. If the activity appears on Vimbly, every class listed on the website is bookable, with all pertinent information visible, such as pricing, schedules, and availability. Users can then book these classes directly by clicking onVimbly.com and going through the simple booking process.
About Vimbly
Vimbly is a free site to find and book recreational activities and things to do in NYC. Founded in 2011, it eliminates hours of research when reserving anything from chocolate tours, sunset cruises, dance lessons, cooking classes and exotic dream car races.