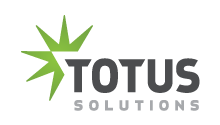 Austin, TX (PRWEB) June 26, 2013
TOTUS Solutions named M.C. Dean, Inc., a leading firm in electrical design-build and systems integration, as a reseller partner today. M.C. Dean will now offer the world's first LED lighting based security platforms to its education, government and high-tech customers.
"We feel privileged that M.C. Dean now includes TOTUS Security Platforms among its impressive and extensive line-up of security systems," said John B. Hanby, senior vice president of worldwide sales, TOTUS Solutions. "Our LED lighting based security platforms will supply a low cost- and energy-efficient solution to customers in need of a complete outdoor IP surveillance solution. We look forward to a long partnership with M.C. Dean."
TOTUS Security Platforms family includes a fully integrated lighting, surveillance and communications options that feature LED lighting optimized for surveillance, a built-in 360-degree megapixel IP video camera, wireless communication abilities and multi-day media storage.
To prevent incidents in real-time, TOTUS Technology provide unparalleled Active Deterrence™ via event action processing. Remote or analytics-triggered lighting control allows the LED lights to be used as a real-time deterrent by flashing or alternating brightness when motion is detected, while available two-way audio and panic buttons provide real-time interaction for added deterrence. The system can even send an email or other notification to a central location when an event occurs.
In addition to its security features, TOTUS Security Platforms offer an energy-efficient LED solution to end-users, providing 70% energy savings versus conventional lighting and has a life cycle of up to a 100,000 hours with less than a five percent loss in brightness, so it's incredibly cost-effective and virtually maintenance-free Named the first "Energy Automation-Smart Grid Siemens Solution Partner" earlier this year, M.C. Dean makes finding sustainable outdoor illumination technologies a major priority.
"M.C. Dean looks forward to working with TOTUS Solutions, and we see unique opportunities to align the company's award-winning platform products with our industry-leading electrical design/build and technology system integration solutions," said Apostolos Vranis, vice president of electrical engineering, M.C. Dean.
About M.C. Dean, Inc.
M.C. Dean is the region's premier systems integrator for complex, mission-critical facilities, setting the industry standard for design-build-operate-maintain programs delivering proven energy efficiency and reliability in intelligent infrastructure, security, life-safety, telecommunications, and automation. M.C. Dean is based in Northern Virginia and has 30 offices worldwide.
For more information, visit http://www.mcdean.com.
About TOTUS Solutions:
TOTUS Solutions is the leading provider of outdoor lighting-based security platforms. TOTUS Security Platforms incorporate optimized LED lighting, megapixel IP surveillance, multi-day media storage, and secure wireless communications in a single solution to create unparalleled Active Deterrence.
Energy saving TOTUS Security Platforms are designed to operate over conventional IP networks and leverage existing IT infrastructure such as servers, storage systems, computers, wiring and software. They can replace legacy systems or be integrated into existing ones, extending the eyes and ears of security personnel to outdoors while increasing the value of current surveillance investments.
TOTUS Security Platforms are lauded as Best Outdoor Perimeter Protection by SIA's NPS, Security's Best by ASIS Accolades and received the Top Innovative Technology Honor from Security Sales and Integration and a Platinum Government Security Award for "Best Outdoor Lighting-Based Security Platform" by Security Products magazine.
For more information, visit http://www.totus-solutions.com or contact info(at)totus-solutions(dot)com.