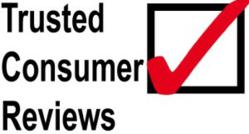 New York, New York (PRWEB) June 27, 2013
TrustedConsumerReview.com is pleased to announce Jensocide as the best Dota Livestream for June 2013.
Jensocide, is a Dota Livestream, managed by the premier online gaming magazine, The Casual Heroes. This online magazine covers everything ranging from sports, gaming, wrestling, entertainment, and more. Podcasts are published daily for public consumption, including Dota Livestreams.
TrustedConsumerReview.com is the leader in providing accurate, and trustworthy, reviews of products, services, and companies. With games like Warcraft on the rise, with yearly expansions, more and more consumers are playing DOTA, and digesting Warcraft related content such as podcasts and livestreams.
To find out more about DOTA livestreams and why TheCasualHeroes was picked as the best DOTA lifestream, please visit http://trustedconsumerreview.com/dota-2-livestream/
About TrustedConsumerReview.com
TrustedConsumerReview.com is a leading provider of independent reviews and rankings for thousands of products and services.