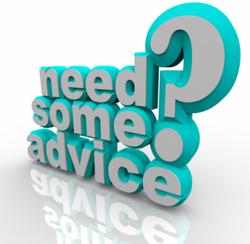 London, England (PRWEB UK) 26 June 2013
Background: London School of Marketing, a leading London-based institution offering accredited marketing and business qualifications, draws on a pool of marketing experts and business leaders to educate a new generation of qualified marketing professionals. Identified as a key trend in 2013, these experts are available to comment on the rising importance of quality content developed across multiple media.
With the release of their whitepaper, A Profile on Tone of Voice: Considering its Wider Application across the Multi-channel Media Environment, London School of Marketing shares an in-depth understanding of the role of the copywriter, the craft and the process involved in today's content hungry climate. Authored by Marcie MacLellan, who also teaches a one-day Masterclass on the subject, students are able to gain an understanding of the importance of clear, concise, compelling and persuasive text.
Experts available: On the subject of copywriting and tone of voice, media outlets are encouraged to request an interview with Marcie MacLellan. She is an international marketer and tone of voice expert with over fifteen years of experience across various platforms and media. As the co-founder of a successful copywriting agency and video production house, she has worked with world renowned agencies and global brands. She is able to share her expertise with the media on a broad range of subjects, including effective copywriting tactics, transmedia content and the importance of tone of voice.
London School of Marketing delivers accredited marketing and business qualifications, and offers courses from recognised professional bodies such as CIM, ABP and CAM, BA (Hons) Marketing, MA Marketing and Innovation, and an MBA from Anglia Ruskin University. Based in London, the school also has offices in Sri Lanka, a network of Overseas Support Branches (OSBs), and online programmes of learning. The courses are run over a broad range of study modes. Further details are available at: http://www.londonschoolofmarketing.com.
Contact:
Maran Waran
Head of Corporate Training
London School of Marketing
m(dot)waran(at)lseducationgroup(dot)com
Tel – 02076177836
Mob - 00447896260096