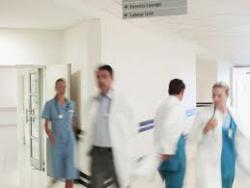 The NHS failed too many times in the vital area of safety...
Bolton, UK (PRWEB UK) 28 June 2013
According to the health minister, Jeremy Hunt, eight patients a day die because of errors and lapses in the safety of the care provided by the NHS (1). He has been reported as saying that errors have become so common that people are becoming conditioned to the thought of being subjected to negligent care. He had claimed "The NHS failed too many times in the vital area of safety" (1).
Asons Executive Suzanne Yates commented on the report saying:
"It is such a sad reflection on the NHS to know that people have become conditioned to expect to receive substandard care whilst staying in hospital. Although health authorities are being reported as doing all they can to try and enhance these levels of care and keep incidents down, it is constantly out balanced by the small few that are making terrible errors."
In what has been described as a 'strongly worded attack' on the NHS by The Guardian, Jeremy Hunt said that the failings in care that have recently came to light such as those in Stafford hospital and the Morecambe Bay scandal, showed that poor patient care and intolerable medical practise was massively overlooked (1).
According to The Guardian, Hunt was described as saying that whilst the number of patients whose safety was compromised whilst residing in an NHS hospital represented a very small proportion of the overall level of care, there were still around 500,000 patients harmed and 3000 deaths each year that were directly linked to substandard care (1). He continued to say how these deaths were "not despite their best efforts, but because of failures in our efforts" (1).
In the Guardian article, he continued to quote the incidences during 2011-2012 in which 326 'never events' took place- medical incidents that should never occur in the NHS; Examples of this include surgeons operating on the wrong area of a patient's body. Speaking on the matter he continued to say how that number is likely to be an underestimate as not all of the incidents will have been bought to his attention (1). He said:
"The ones we know about include 161 people with foreign objects left in their bodies, like swabs or surgical tools; 70 people suffering wrong-site surgery, where the wrong part of the body or even the wrong patient was operated on; and 41 people given incorrect implants or prostheses.
"Put another way, every other day we leave a foreign object in someone's body, every week we operate on the wrong part of someone's body, and every fortnight we insert the wrong implant. This is the silent scandal of our NHS," Hunt said. "Yes, still, the NHS fails too many times."
In the wake of the mid Staffordshire care scandal, Robert Francis QC's report that was released in February called for the NHS to make its primary objective to become a "zero harm" establishment. Hunt continued to say that despite the incidences in medical negligence of late, the NHS "holds the keys to becoming the world's safest health system – not just by today's standards but by the standards we all aspire to".
Continuing to comment on the Guardian report Suzanne Yates said:
"Some of these incidents of medical negligence can be deemed as totally unacceptable. Like many others it seems almost impossible to believe that a trained professional has managed to leave a surgical tool inside a patient, or operate on the wrong patient entirely. It boils down to a lack of care and commitment from the medical professionals and it needs addressing. The suggestions made by Robert Francis need to be implemented so we can have a safer NHS again."
Medical negligence can often lead to some very serious consequences, which can result in devastating emotional and physical damage for the patient involved. Anyone that believes they have been affected by this in anyway should contact a medical negligence solicitor such as Asons to make a claim for compensation. For more information visit http://www.asons.co.uk or phone 01204 521 133.
(1) The Guardian, Jeremy Hunt: NHS errors mean eight patients die a day, 21/06/2013
http://www.guardian.co.uk/politics/2013/jun/21/jeremy-hunt-nhs-errors-patients

About Asons Solicitors:
Asons Solicitors is a Bolton-based law practice that specialises in personal injury and industrial disease claims. Founded by brothers Imran Akram and Kamran Akram, Asons Solicitors has developed to become a young and dynamic law firm that delivers practical solutions to clients in times of difficulty. Their continued focus on their staff has seen them awarded with the Investors in People "Gold Award"; which is reflected in the professional and personable approach they take in working with clients. They strive to grow and to develop, and their supportiveness and attention to detail ensures that their clients use them time and again.
For further information contact:
Email: info (at) asons (dot) co.uk
Website: http://www.asons.co.uk