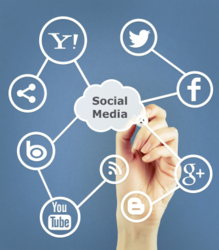 Wise combination of social marketing strategies and website optimization techniques guarantees gaining a strong foothold in the Internet scene.
Minsk, Belarus (PRWEB) June 26, 2013
Link-Assistant.Com, the company that develops SEO PowerSuite (SEO tools for bloggers, in-house SEOs and SEO agencies) and BuzzBundle (social media marketing software), announced a 3-day sale of its products. The short-term deal entitles customers to a considerable 25% discount on the Professional edition of SEO PowerSuite tools and BuzzBundle. The sale prices are as follows: BuzzBundle Professional is $112; SEO PowerSuite Professional is $187; BuzzBundle and SEO PowerSuite Professional combined cost $298.
Also, the company released a quick yet detailed BuzzBundle user guide and a coherent battle-tested strategy designed to blend SEO and SMM techniques for effective website promotion.
*Why is combining SEO and SMM essential for overall success of a marketing campaign?*
SEO and SMM are considered two different branches of web marketing. However, they are often used to back up each other. Combining SEO and SMM efforts may result in increasing relevant traffic to a site, engaging new customers and boosting online sales.
"If you have tried all old website promotion tricks and still can't get a leg up on the competition, the best solution is to incorporate SMM into your SEO campaign. Wise combination of social marketing strategies and website optimization techniques guarantees gaining a strong foothold on the Internet scene," says Viktar Khamianok, CEO, Link-Assistant.Com.
"Our social & SEO checklist explains how to measure the effectiveness of SMM campaigns and monitor results of social activities. Besides, the checklist describes how to combine SMM and SEO tasks and build social media links," explains Viktar.
"Also, we have issued a detailed user manual to our SMM tool - BuzzBundle. The manual describes the functionality of the tool and explains how to use BuzzBundle in various social media marketing activities. Each section is supplied with step-by-step screen-shot tours," continues Viktar.
*How Link-Assistant.Com tools can handle various SEO and SMM activities*
Link-Assistant.Com tools let users effectively manage all aspects of SEO and SMM campaigns. SEO PowerSuite toolkit perfectly handles such SEO activities as:

in-depth keyword research and analysis
rankings check
content optimization
onsite diagnostics
competition research
link building and management
and more.
BuzzBundle is an ideal platform for:

monitoring popularity of a brand on the Web
creating buzz about products and services
increasing brand awareness
building communities of loyal customers
managing social media outlets.
*More about Link-Assistant.Com special offer*
Link-Assistant.Com has launched a 3-day summer sale campaign. For more details, visit http://www.link-assistant.com/news/social-link-building.html#special
*About Link-Assistant.Com*
Started in 2005, Link-Assistant.Com is the software house, developing SEO and SMM tools. The company's products are SEO PowerSuite (an all-embracing SEO solution) and BuzzBundle (SMM software). To get the latest Link-Assistant.Com's news, visit Link-Assistant.Com official website and social media communities the company supports: Facebook fb.me/LinkAssistant, Twitter @LinkAssistant and Google Plus gplus.to/LinkAssistant.