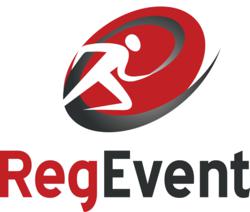 we wanted them to experience the good quality service we are sure we can provide
London (PRWEB UK) 27 June 2013
Sports Event Registration website RegEvent.co.uk have announced they have permanently reduced their fees for all organisers who register their events through them.
As of today the fees are pegged to 5.5% + 55p per entry. Managing Director Simon Burgess explained, "We want to appeal to smaller organisers who struggle with the fees from the larger registration service providers, so these organisers might not even be using online registration at the moment – we want to provide them with a service that, perhaps, they thought was prohibitively expensive. Of course, we also want to offer more established organisers substantial savings if they switch to us." The savings on a single event can represent a significant amount. On their website, RegEvent have quoted £1400 is achievable even with a modest number of entries.
The online event registration company have indicated further reductions can be achieved by organisers linking directly to RegEvent sending entrants to register with them. More details can be found on their website.
For organisers happy with their current provider or wanting to try it out, RegEvent are now offering organisers free publicity for their event. So even if they don't use RegEvent for their registration services they can still market their fun run, half marathon, 10K or whatever it is without paying a penny. The site shows these events in exactly the same way as paid online events.
Simon Burgess said, "We realise that some organisers already have their registration sorted out and for whatever reason they don't need to switch. We felt that at the end of the day we wanted to encourage as many organisers to use the site as possible. We hope the brand awareness will help in securing more paying organisers in the future and we wanted them to experience the good quality service we are sure we can provide."
Event organisers interested in using RegEvent should contact
Simon Burgess
RegEvent.co.uk
0203 397 1648
0779 527 5048