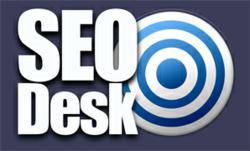 (PRWEB UK) 28 June 2013
Raycross Interiors, one of the top kitchen and bathroom designers and suppliers in Surrey, are pleased to announce that they have formally agreed a working relationship with SEODesk. This relationship sees SEODesk taking responsibility for the website content and online communication of the company.
With over 30 years' experience in designing, supplying and installing kitchens and bathrooms in the Surrey area, Raycross Interiors are well known and respected in the community. The company has always relied on strong word-of-mouth promotion and their sterling reputation to bring in new custom. With the firm's range of products, services and their customer service levels as important today as they have been at any point in their history, the company has decided to focus on their core strengths. This means that they look forward to welcoming returning and new customers to the best bathroom showrooms Surrey has to offer and then helping clients to design their dream bathrooms and kitchens. The company is proud of the bespoke service they provide and this will remain at the heart of what the firm offers.
One of the remits that SEODesk have been charged with is to ensure that Raycross Interiors remain at the top of the various kitchen design in Surrey options. SEODesk is well noted for placing firms on the front page of Google for relevant keyword phrases and Raycross Interiors hope to experience this outcome in the coming months. Both firms look forward to a fruitful and beneficial relationship.
About Racyross Interiors:
Raycross Interiors is a family run kitchen and bathroom design and supply firm with more than 30 years' experience in the industry. The firm has developed a sterling reputation for providing bespoke kitchens and bathrooms. Raycross Interiors are able to provide a comprehensive service to all customers, taking them from the design process to the finished product.