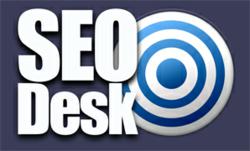 (PRWEB UK) 29 June 2013
Rentabooth, the first UK company to offer photo booth services for parties and events, are delighted to announce a business partnership with SEODesk. This move will see SEODesk take control of the firm's online content, including website and online communication channels.
In the past five years, Rentabooth has experienced a great deal of success in providing photo booth hire service to clients for use at weddings, parties, corporate events and many other gatherings. The company has recently experienced a surge in social media awareness thanks to the provision of an iPad with their booths. This enables guests to share their snaps with the world instantly and Rentabooth is keen to capitalise on the positive feedback they have received of late.
With SEODesk being one of the most respected UK search engine optimisation firms, their support and assistance will be invaluable for Rentabooth as they aim to increase awareness about their services and products. SEODesk have a strong track record of helping firms to rank on the first page of Google for relevant keyword terms and the photo booth rental firm hopes to achieve similar results.
With the summer party season of 2013 finally here, this partnership will allow both parties to concentrate on their core strengths. This will allow Rentabooth to devote more time and attention to ensuring that their clients are properly looked after while SEODesk focuses on increasing online awareness about the firm's unique range of photo booth services and products.
About Rentabooth:
With over 5 years' experience in the industry and more than 1,400 booths at their disposal, Rentabooth remain the number one UK firm for hiring photo booths for parties and events. The firm provides props, accessories and a range of printing services to ensure that every guest has fun in the booth. As of 2013, Rentabooth provides iPad connectivity for clients, allowing immediate picture uploads to social media sites.