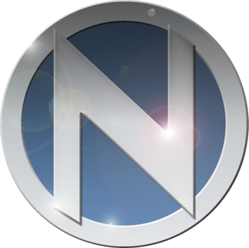 I hope we can make the changes work for everyone
(PRWEB UK) 27 June 2013
Plans to close the Northern Ireland DVA office have reportedly been put on temporary hold after job-loss concerns, according to a BBC article on June 20th.
The proposal to shut down the Coleraine office was made in an effort to centralise DVLA services to Swansea.
It has been reported that up to 300 jobs could potentially be affected by the plans.
A DVLA Spokesperson said: 'We are considering how best to ensure that motorists in Northern Ireland can continue to access the services they need as quickly and conveniently as possible whilst having parity of service with motorists in the rest of the UK. This would be achieved primarily by introducing a range of new services in Northern Ireland, available either online or through Northern Ireland Post Office branches. However, no decisions have yet been taken.'
Local DVLA offices across England, Scotland and Wales will close by the end of this year and DVLA services will be available online, via third parties such as the Post Office or directly from the DVLA in Swansea.
It is hoped that a centralised DVLA in Swansea and a more versatile digital system will streamline the services DVLA offer, thus making it easier for the general public.
But what does this mean for those transferring private number plates? The main concern is that the loss of the local offices could mean longer waiting time for some customers.
Eric Craggs, Chairman of National Numbers, said: 'There is always going to be teething problems at first just like when anything makes a drastic change, but I don't expect it would affect our customers a great deal.
'I hope we can make the changes work for everyone, especially our customers.'
A personalised number plate transfer consists of changing the registration displayed on the V5c (logbook), tax disc and MOT. The DVLA state the maximum processing time has not changed with the introduction of the new process and that they are still committed to their turnaround time of 7 working days, but traders argue in the past it could be done same day at a local office.
The DVLA have not yet indicated if this process with be moved online.
Other services, such as retention, renewals and nominee changes, can only be done currently by sending the relevant documents to Swansea.
Customers from Northern Ireland though could see an improvement in how transfers could work for them.
'Currently the only way to get DVLA registrations to Northern Ireland is vehicle-to-vehicle,' said Susan Craggs, a Director of National Numbers.
'This means if one of our Northern Ireland customers buys a registration on a retention certificate they would have to go through a double-transfer, which of course takes longer and costs them more.'
'Moving Coleraine's services to Swansea might do away with this process.'
'We don't know how everything will be affected yet,' Eric Craggs continued, 'but we always aim to make things as straightforward as possible for our customers.'