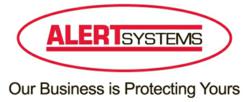 CCTV footage shows the man entering the gallery and walk towards a staircase before removing the pencil drawing from the wall and rolling it into a tube shape
(PRWEB UK) 26 June 2013
Police in Preston have released CCTV images of a man they want to speak to in connection with the theft of artwork from the Harris Museum and Art Gallery in Preston on Wednesday June 12 according to a report published by ITV News on June 25.
The drawing of a pit bull dog, called Marley, was on display at the museum as part of an exhibition by local artist Gary Wiggins. CCTV footage shows the man entering the gallery and walk towards a staircase before removing the pencil drawing from the wall and rolling it into a tube shape, putting it inside his jacket before he leaves the gallery.
PC Adam Kelsall said: "To take this drawing in this manner was a very brazen act. It's a very distinctive piece and I believe someone, somewhere is bound to know where it is."
A spokesperson from AlertSystems said:
"Security in museums is paramount and the protection of important artwork and artefacts is vital. The installation of a CCTV security system allows for the monitoring of those entering the building and the protection of the rare items inside. In the event of the theft of artwork, time is of the essence and a HD surveillance system will enable clear images to be quickly released to the police and media to identify the thief and restrict their opportunity to sell the items on."
AlertSystems manage and maintain over 5000 security installations throughout the UK and are specialists in providing business security solutions. Offering professional service and a complete range of security services such as monitored alarm systems, Automatic Number Plate Recognition and Avigilon CCTV security systems. AlertSystems offers effective and reliable solutions to security problems.