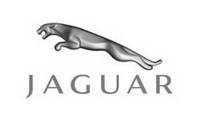 Aftercare is a major part of what Hatfields Jaguar offers, and all servicing and repair work is carried out to factory specification
(PRWEB UK) 28 June 2013
Owners of Jaguar cars are happier than any other. That is the verdict of a major buyers survey by JD Power and Associates.
Jaguar was named the Number One manufacturer in the JD Power and Associates/What Car? 2012 UK Vehicle Ownership Satisfaction Study (VOSS), the ultimate survey of what real car buyers think about their cars.
The study asked 18,000 car owners to judge all major car manufacturers, and rate their performance, design and comfort, quality, reliability, cost of ownership, economy and dealer service, and there was a clear winner.
British luxury car brand, Jaguar, leapt from third place the previous year to a resounding first place, beating other manufacturers on vehicle quality, reliability and appeal, with the desirability of the Jaguar XF earning the highest score of any car model in the study.
Jeremy Hicks, Director of Jaguar Land Rover UK, said: "To be awarded the Number One spot by JD Power is a huge honour – not only for the staff of the 90 Jaguar dealers in the UK but for the circa 2,000 employees at the Castle Bromwich factory and the talented designers and engineers based in Warwickshire whose determination, attention to detail and commitment to quality have delivered this result."
Jaguar was also the big winner for customer satisfaction with the service the service received at the local dealership.
This is great news for the company, and their quality dealerships throughout the UK, such as Hatfields Jaguar, which displays the full range of the very latest Jaguars cars, at five premier sites across the North of England.
In addition to all brand new luxury and sports models, such as the acclaimed Jaguar XF, Hatfields also offer the biggest selection of approved used Jaguar cars, and an unrivalled customer experience, and this doesn't end once the car is driven off the lot. Aftercare is a major part of what Hatfields Jaguar offers, and all servicing and repair work is carried out to factory specification using the latest diagnostic and mechanical equipment.
Gareth Williams, Managing Director of Hatfields Jaguar, said: "This is fantastic news for the team here at Hatfields Jaguar. The What Car? study is a true barometer for the industry in understanding what our customers want and expect from the brand, from the quality and standard of the cars to the experience that every customer receives at their local Jaguar dealership.
"We're delighted that Jaguar came top for dealer service, a testament to our hard work and commitment to deliver the best customer experience here in the Northwest of England."
To find out more about the all new Jaguar XF, and the rest of the award winning Jaguar range, visit to the official Hatfields Jaguar website today.