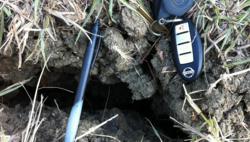 Mitigate the chances for foundation repairs...it's all you can do.
Dallas, TX (PRWEB) June 28, 2013
Summer is in full swing in Texas bringing high temperature and low moisture levels. The highly expansive soil of the Dallas metroplex is shrinking and the home's foundation support diminishing.
"This is the time when homeowners get worried," says Julie Goines, president of Premier Foundation Repair Inc (http://www.premierfoundationrepair.com).
The most common evidence of needing foundation repairs is shown in the sheetrock around the windows and doors. While some cracking is acceptable, specially in fairly newly constructed homes, home owners will need to be vigilant. To mitigate the chances of foundation repairs, these steps can be followed:
1. - Use soaker hoses and attempt to keep the moisture level around the house as constant as possible. While in severe drought conditions, this may be nearly impossible. However, soaker hoses still represent the most effective, least wasteful method to water the ground.
2. - Keep large vegetation away from the house perimeter. Trees and bushes with large root systems do lower the moisture content of the ground, specially in hot climate, while trying to survive. This aggravates the shrinking of the ground supporting the foundation.
3. - Make sure the sprinkler system, if available, is in good working condition. Water during the night to avoid as much evaporation as possible and pay attention to local municipalities watering restriction. Water is a precious resource and the use of it needs to be balanced between multiple interests. Homeowners need to be as judicious as possible.
Premier Foundation Repairs Dallas has blog articles with details on how to accomplish these tasks. They can also be contact via their website or using the information below.
------
Premier Foundation Repairs Inc.
premierfoundationrepair.com
972-417-0823