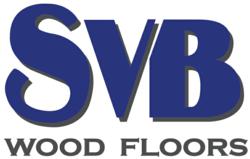 "We are proud to bring our customers the latest technology in hard wood floor refinishing."
- Steve Brattin, Owner, SVB Wood Floors
Kansas City, MO (PRWEB) June 28, 2013
Sanding used to be a terribly messy process spreading dust throughout the home and forcing homeowners to vacate until the job was finished and the mess cleaned up. Not only did it mean inconvenience, it also meant extra time. Not anymore. SVB now uses a state-of-the-art atomic dust containment system that eliminates the mess and cleanup. Now refinishing or installing new hardwood floors is easy and neat. The Bona Atomic Dust Containment System®, or DCS, traps all airborne dust before it can spread throughout the home and transports the particles into an Atomic DCS® trailer outside the home.
Benefits of the Atomic DCS System:

No airborne dust particles
No need to seal rooms with plastic sheeting
Dust does not enter the room so it has no chance to settle
Dust does not enter the ductwork where it can stay for months and get re-circulated
No need to vacate the home
No need to kennel pets
Dust-free environment ensures a perfect finish coat
At SVB, they use all the latest technology, techniques and tools available in the wood floor repair, refinishing and installation industry. Dustless sanding is just one of the advanced services they offer their customers. With dustless sanding they can provide better service during the refinishing process and create a better final product. For more information on dustless refinishing, visit the website at http://www.SVBwoodfloors.com.