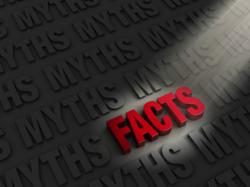 To truly have the best deal on a car insurance policy is to have one that provides all of the coverage required at a price that is affordable.
(PRWEB) June 26, 2013
With all of the options, additions, and various car insurance plans available in the market today, some myths are bound to be circulating. These myths cause confusion for car insurance shoppers and can make it difficult to make an informed decision on the insurance coverage they need at the right price. The following are some of the most common myths associated with car insurance policies despite the fact they are not necessarily true. By getting the right facts, it will make shopping for insurance quotes simple and straightforward.
Myth #1 – Comprehensive and collision coverage is note needed.
While both comprehensive and collision coverage are considered to be optional, the truth is they are not optional for everyone. If the vehicle is leased or loaned, the lender will most likely require that both of these options are included in the policy in order to protect their investment in the car. This means that for the duration that vehicle is being financed or leased, both comprehensive and collision coverage is required. The lender may also require a limit on how high the deductible should be so they are assured that the driver will be able to pay it in the case of an at-fault accident or theft.
Myth #2 – Traffic tickets increase insurance rates
It is true that many traffic violations will have an impact on insurance rates, not every ticket will directly affect the insurance premium. An example of this would be parking tickets. They do not impact a policy. In cases of other traffic violations, ultimately it is up to the insurance company to determine if premiums will increase. Violations such as speeding, running red lights, and careless driving are more than likely to have a negative impact.
Myth #3 – Cheap Premiums are the Way to Go
Everyone is looking for the best car insurance rates as it is quite the annual expense. It does not mean the policyholder has the best deal by receiving the lowest rate. Some policies can afford to undercut others because they have less coverage, lower limits, and fewer options. On the surface it seems appealing, but it may not necessarily be the best value. To truly have the best deal on a car insurance policy is to have one that provides all of the coverage required at a price that is affordable.
Myth #4 – A New Insurance Company Won't Charge For a Previous Accident
While the previous policy may have had an accident forgiveness option, a new company may still charge for having the incident. While changing insurance companies can save money, it may not necessarily help avoid paying an increase because of an at-fault accident in the past.
Myth #5 – Insurance Will Pay to Replace a Car that is Written Off
While insurance does provide a payout for a car that is considered to be a write-off, it may not be the amount owed on the vehicle or the amount needed to replace it. This is because cars depreciate and with time their value fades. Most likely in this circumstance, the car insurance policy will not pay off a car loan if it is more than the calculated value of the car. A good option if purchasing a new vehicle is to add a "Waiver of Depreciation" option to the policy. This will cover the vehicle for two years of extended coverage that guarantees the insurance company to replace it with a new car.
About Comparasave.com
ComparaSave.com is a digital marketplace dedicated to helping Canadians save money by providing the lowest insurance and mortgage rates, as well as credit card and holiday comparisons, from a network of over 40 providers. Launched by Insurance Hotline, http://www.ComparaSave.com has partnered with insurance companies and brokers, mortgage professionals, credit unions and other financial institutions to ensure consumers get a fast, free and easy-to-use service. ComparaSave.com is a division of Insurance Hotline.