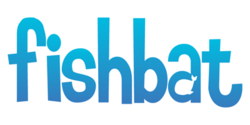 Bohemia, NY (PRWEB) June 27, 2013
On June 27, fishbat, one of the nation's online marketing companies, discusses how recently introduced online platforms Enthuse.me and Zerply, permit users to create an interactive digital resume, which can include writing samples and other professional projects.
According to an article from the All Things D, Enthuse.me and Zerply are two up-and-coming Web services designed to create a single comprehensive digital portfolio. The websites are specific for creative professionals, such as graphic artists and video producers and enables potential employers to see their work through these portfolios.
Enthuse.me, allows users to showcase personal projects and include personal statements, quotes, work experiences as well as links to social networks, Facebook, Twitter, YouTube and Tumblr. The article says the site can also pull information from your LinkedIn account and insert it as a part of your online resume on Enthuse.me.
As explained in the article, Enthuse.me, unlike other digital professional platforms, gives users the ability to compile an entire online portfolio and lets employers actively search for different pieces within the portfolio.
Justin Maas, vice president of client relations at fishbat, Inc., says these platforma can help paint a broader picture of job applicants. "Enthuse.me gives employers a much better understanding of a candidate's qualities and talents all at their fingertips," he says. "Rather than having a single sheet or a resume, this platform allows employers to view and pull out any aspect of an applicant's portfolio to see what they can potentially offer a company. Online marketing companies can use this venue to find employees as well as assist users in developing a professional digital resume."
Zerply is more socially oriented, the article says. It lets users fill out basic information for employers to search for candidates based job title, location, talents and interests. Maas adds that Zerply allows employers to find candidates that meet the needs of a company. "Zerply allows employers to search for applicants based on their preferences and match them appropriately," he says. "Users can also choose a theme for their public profile and create their own professional online identity."
fishbat, Inc. is a full service online marketing company. Through social media management, search engine optimization (SEO), web design, and public relations, fishbat strives as a marketing firm to raise awareness about your brand and strengthen your corporate image.