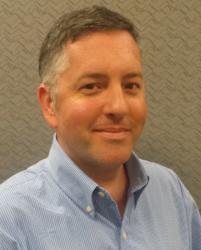 Sauget, Illinois (St. Louis Metro Area) (PRWEB) June 28, 2013
David Gilkison recently joined the cold storage experts at FW Warehousing as Director of Human Resources, according to Mark Cusumano, President and CEO of FW Warehousing.
Gilkison brings 14 years of experience with the 3PL industry, in which he has practiced all areas of Human Resources. He has extensive experience with Talent Management, Benefit Administration, Employee Relations, Retention, Start-Ups, Legal Compliance, Organizational Change and Succession Planning.
"In his previous position with one of the largest third party logistics companies in the nation, David worked with major clients including Target Corporation, Sony, Mattel and Spectrum Brands," said Cusumano. "He has managed regional 3PL operations with 25 facilities and a total employee base of approximately 1,000. We're excited to add his skills and experience to the FW team. His leadership will further strengthen our HR Department."
Gilkison earned his Bachelor of Science in Business Administration with a specialization in Human Resources from Southern Illinois University Edwardsville. He has been active in United Way since 1998, serving as Campaign Chair, Vice Chair and a Board Member for the Tri-City Area Division of United Way of Greater St. Louis.
FW Warehousing is based in the St. Louis metropolitan area in Sauget, Illinois, and operates warehouse distribution centers in three Midwest states, Missouri, Illinois and Indiana, totaling 3 million square feet. FW Warehousing was founded in 1949 with a focus on food-grade warehousing and later broadened its services to include cold storage, general warehousing and hazardous material storage. In addition, the firm has more than 25 years' experience in third-party logistics and has been ranked in the top 100 Third Party Logistic Companies in the country by Inbound Logistics magazine.
For more information about FW Warehousing's capabilities, visit the Cold Storage page of the FW Warehousing web site. Also see FW Warehousing's About Us and Services web pages.