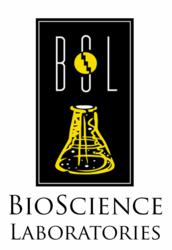 (PRWEB) June 27, 2013
The EPA released new requirements for antimicrobial pesticide products that are administered via fogging/misting methods and claim to provide control of public-health microorganisms. Products labeled and used for disinfection and sanitization must now provide supporting documents and/or seek testing proving that the product is effective as claimed. BioScience Laboratories, Inc. (BSLI) specializes in antimicrobial testing and is helping antimicrobial pesticide product manufacture's develop, modify, and validate technologies in order to satisfy this new mandate.
Until now, antimicrobial pesticide products that are applied via fogging/misting methods were not required to submit product efficacy data to the EPA because the claims at the time were not public-health related. Now, the EPA considers claims made for disinfection and sanitization to be public-health related.
The primary concerns lie in the method of application. Traditional disinfection and sanitization methods such as sponging, spraying, wiping or mopping allow for complete and adequate coverage required for the product to work as labeled. Recently, the EPA is concerned that fogging and misting methods that produce smaller particle sizes that potentially cover larger surface areas, may not achieve adequate product distribution, coverage, and quantity of active ingredients necessary to meet the required level of efficacy depicted on the label.
About BioScience Laboratories, Inc.
Since 1991, our testing laboratories have conducted investigative studies for both standard and customized in-vitro and clinical studies, proving product safety and efficacy on a wide range of products spanning the public consumer industry, healthcare industry, food-handling industry, and the cosmetics market. We are recognized as a leading authority for topical antimicrobial testing: an estimated 90% of all hospital-related topical antimicrobials have been tested at BSLI.
ASTM, AATCC, AOAC,CLSI, and EN standard methods are performed on a regular basis at our testing labs to support EPA, FDA, TGA and HC registrations and label claims. Various regulatory bodies continually audit our GLP/GCP-compliant laboratories so that we continue to meet the highest standards in the industry.
Additionally, we are astute in statistical design and evaluate all of our studies with statistical analysis. We constantly scan the competitive environment to assist our customers in gaining a strategic competitive advantage in their respective industries.