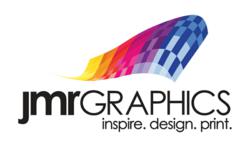 Central Islip, NY (PRWEB) June 26, 2013
On June 26, nationwide truck wraps manufacturer, JMR Graphics, comments on the recent 4.5% rise in outdoor advertising revenue in the first quarter of 2013.
According to a released statement from the Outdoor Advertising Association of America (OAAA), out-of-home (OOH) advertising revenue in the United States rose 4.5% in the first business quarter of 2013 compared to the same time period in 2012, totaling $1.5 billion.
Over the last three years, there has been a "steady positive revenue growth." The out-of-home advertising sector that saw the highest revenue dollar growth was the Miscellaneous Services and Amusements, which has been in the top position each quarter. However, the category that saw the "largest percentage growth" occurred in the Retail, Restaurant and Automotive categories.
Stephen Freitas, OAAA chief marketing officer, says, "For the first time in three years, the Automotive category is back on the top 10 list for OOH spending."
He went on to say, "Advertisers have seen OOH embrace innovation in all parts of its business and are excited about the medium's dynamic mix of displays and endless creative possibilities."
TJ Pannell, representative from JMR Graphics, a nationwide car wraps manufacturer, is optimistic about the numbers for Q1. "Automotive advertising and OOH advertising in general has so much room for creativity and modernism. This allows the possibilities to truly be endless so I'm sure the revenue for OOH in the U.S. will continue to rise as companies and brands get more fearless in their advertising campaigns."
JMR Graphics is an award winning Nationwide 3M Certified Manufacturer of Graphics for over a quarter of a century. We specialize in branding companies through Fleet Graphics, Vehicle Wraps, Architectural Wall Graphics, Promotional Window Clings, Floor Graphics, Event Signage and much more. We offer a variety of 3M Graphics Films, which are specially designed for most surfaces that require a changeable, short and long-term application. Our exceptional "Turn Key Service" is backed with a 3M MCS Warranty to give you peace of mind when you need optimum performance for the intended life of your graphics. With our state-of-the-art, cutting-edge facility, we inspire our clients by providing creative design, custom-printed graphics and handle a network of nationwide installers. JMR Graphics provides expert capabilities and capacities needed to meet any graphic challenge.