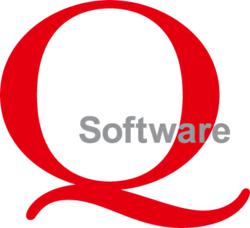 This service delivers rapid results at a low cost, with very little effort required from the customer's internal team.
Denver, Colorado (PRWEB UK) 27 June 2013
Q Software Global, an Oracle® Gold Partner and provider of security management and compliance solutions for JD Edwards EnterpriseOne users, has announced a new Security Audit Service that rapidly delivers answers to users' questions about their organization's security status, areas of vulnerability and priorities for remediating action.
"Without specialized skills and tools, it can be virtually impossible to keep tabs on who has access to what and to ensure that Segregation of Duties controls are enforced," said Mike Ward, Vice President at Q Software. "This service delivers rapid results at a low cost, with very little effort required from the customer's internal team."
The service delivers valuable insights for JD Edwards EnterpriseOne customers who need to reduce the risk of internal fraud or make it easier to comply with regulations such as Sarbanes-Oxley. It can be deployed equally effectively in both All Doors Open and All Doors Closed environments for those who:

Need reliable system access information to prepare for an internal or external audit
Are unsure about the effectiveness of their security and need to identify problem areas
Know or suspect that their security is unsatisfactory, but need evidence to cost-justify a budget to improve it
Are planning an upgrade and wish to review and overhaul security at the same time
Don't have the time or skills needed to perform an in-house analysis.
As well as providing detailed system access and Segregation of Duties reports, experts in JD Edwards security will examine the results, assess the effectiveness of the security and make recommendations in the areas of:
General Security
Access to Critical Programs
Access to Master Data Programs
Segregation of Duties
The service is available from Q Software, as well as from Accredited Partners such as ERP Suites and ERP-ONE. For more information visit http://www.qsoftware.com
About the QSoftware for JD Edwards EnterpriseOne Product Family
Security Audit Service is part of the QSoftware for JD Edwards EnterpriseOne Family, which also includes Security Manager Express Security, designed for users with an urgent need to lock down their systems very rapidly; Security Manager Pro, designed to cut security implementation and management costs for larger, more complex organizations; Audit Manager, a reporting tool that expedites the process of collating evidence for auditors and allows users to investigate vulnerabilities such as Segregation of Duties violations; and Insight Reporting for QSoftware, a powerful, flexible compliance reporting tool.
About Q Software
Oracle Gold Partner Q Software's solutions help JD Edwards and Oracle E-Business Suite customers to protect their businesses from fraud whilst significantly reducing the cost, effort and complexity of managing risk and demonstrating regulatory compliance. Founded in the UK in 1996, the company now has over 280 customers in 58 countries, serviced by offices in the United States, the United Kingdom and Australia and a global network of sales and service partners. Q Software works closely with auditors, consultants and customers from a wide range of industries, gaining in-depth knowledge of diverse security and compliance needs and applying that expertise to continually improve its products and services. For more information call +44 (0) 1372 700852 or visit http://www.qsoftware.com
Trademarks
Oracle is a registered trademark of Oracle Corporation and/or its affiliates. Other names may be trademarks of their respective owners.